Leading recruitment agency assembles new Operations Team to spearhead its 'next generation flexible work model'
Published on 19/11/2018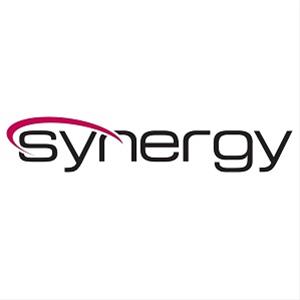 SRG, the leading science, clinical and engineering recruitment agency, is today announcing a new operational leadership team for Synergy, its flexible science insourcing service dubbed the 'next generation flexible work model'.
In a move designed to harness the power of its senior talent and enable the company to create a strong platform for sustainable growth, Richard Acton, 16 years' service with the group, has moved into the role of Director of Synergy, and Robin Aris, SRG's Client Solutions & Development Director joins Richard to focus on developing Synergy's footprint. To strength the technical operations Gaelle Gibbs has also been appointed as Operations Manager who joins the company from Catalent Micron Technologies Ltd where she led the Quality Control and Quality Assurance teams.
Synergy is SRG's next-generation talent model that provides clients with a flexible resource solution, without the co-employment barriers. It is modelled on defined outputs that enhance productivity and quality whilst eliminating the challenges associated with the contingent worker model such as co-employment risk, hiring and training time.
Enthusing about his new position Acton said: "I am very excited to join Synergy at an exciting time of its growth as we look to internationalise the business. I see Synergy being an integral part of the growth strategy at SRG as client's look for new innovative resource solutions for scientific and sensory projects."
The new appointments are part of SRG's internationalisation strategy and come off the back of the launch of the first mainland Europe Synergy Science project.
Kelly Morton, Managing Director or SRG said: "As a management team we are really excited about next phase of Synergy's journey and we see it as an integral part to SRG's growth strategy. Both Richard and Robin have excelled in their previous roles within SRG and with the addition of Galle's appointment the team possess precisely the right combination of operational experience and passion for bespoke talent led solutions to enable our customers to meet their business demands in a changing world.
About SRG
SRG is a market leading Recruitment Company dedicated to the supply of scientific, clinical and engineering professionals across the scientific-based industries. Our commitment and passion to provide the right solution first time, coupled with our specialist sector knowledge and our people, make SRG different from any other recruitment company. We are part of Impellam group, an international people business. We focus on harnessing the extraordinary qualities of people who make a valuable difference to communities, businesses and economies.
www.srg.co.uk / www.impellam.com