Aptamer Group extends collaboration with leading biopharmaceutical company to explore next-generation drug delivery approaches
Published on 05/03/2021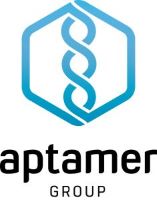 Aptamer Group, the developer of Optimer™ reagents and therapeutics, today announced the extension of their current agreement with AstraZeneca, a global biopharmaceutical company.
This agreement will build upon the existing collaboration to evaluate the potential of using Optimer-based strategies to target renal cells and explore the feasibility of developing next-generation drug delivery vehicles, Optimer-drug conjugates.
Optimers are optimized aptamer reagents. Based on oligonucleotide molecules Optimers can bind specifically to a target molecule to act as an antibody alternative. Their ability to fold into distinct secondary or tertiary structures gives them high affinity and specific binding toward cell-specific targets. They are emerging as promising alternatives in a range of applications.
This extension will further unite Aptamer Group's expertise and knowledge in the development of aptamer-based technologies with AstraZeneca's leadership in Cardiovascular, Renal and Metabolism (CVRM) therapy development.
Arron Tolley, CEO of Aptamer Group said "We are really pleased to continue the collaboration with AstraZeneca. We believe that our platform technology could be transformational in the development of drug delivery vehicles. Through working with AstraZeneca, we can explore the potential of these new modalities in the early-stage drug development process".
Regina Fritsche Danielson, Senior Vice President and Head of Research and Early Development, Cardiovascular, Renal and Metabolism (CVRM), BioPharmaceuticals R&D, AstraZeneca said "Oligonucleotide conjugates offer the potential to reach a specific cell or tissue, and have the potential to have a real impact for new drug targets identified in renal disease. By working together with Aptamer Group and leveraging their Optimer-based strategies we aim to identify novel targeting aptamers to deliver drug molecules to the kidney."
Editors' Notes:
Aptamer Group is the holding company that contains Aptamer Solutions, Aptamer Diagnostics and Aptamer Therapeutics. The company was formed to consolidate various Optimer-based technologies both at revenue and research and development stage. The Aptamer Group of companies is considered world leading in the aptamer field and is one of the UK's most innovative and fastest growing biotechnology companies.
Optimers are aptamer molecules optimized for improved performance and production. They are synthetic nucleic acid-based affinity ligands that are isolated based on their ability to bind specifically and with high affinity to a given target. These short nucleic acid sequences (DNA or RNA) have a flexible backbone capable of folding into highly organised, complex structures. These structures, characterised by stem-loops, hairpins and other secondary structures, forming complementary shapes that wrap around all or part of their target (in the case of small molecules) or fit snugly into clefts and gaps within the surface of much larger target molecules (for proteins, cells, tissues etc). This ability to fold into or around the complex surfaces of a target, means that it is possible to select Optimers against almost any given target, with exquisite specificity.