New group will help shape future bioscience technical and skills training
Published on 29/07/2021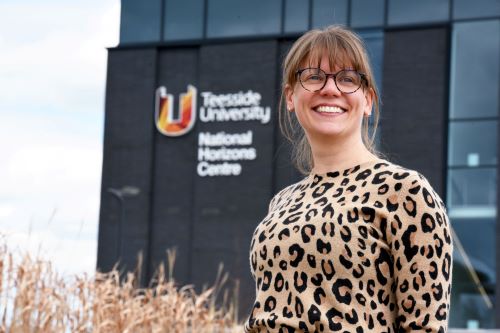 Leading figures from the bioscience industry are helping to shape the sector's future skills and technical development in partnership with Teesside University's National Horizons Centre (NHC).
The NHC has held the first meeting of its Skills and Technical Advisory Group (STAG) to discuss future workforce needs, the best way that the biopharma industry can meet technical challenges and ways in which the £22.3million centre of excellence can find solutions to these hurdles.
Alongside accredited graduate and post-graduate degrees, the NHC, which is based at Teesside University's Darlington campus at Central Park, provides a range of introductory and advanced Continuing Professional Development courses.
These courses have been designed in conjunction with industry professionals to ensure that they deliver the appropriate skills and training to enable the biomanufacturing industry to grow.
A key role of the STAG will be to provide feedback and input on the effectiveness of the NHC's CPD offer and where further training and new courses might be needed to enable employees to gain a deeper understanding of the theory and techniques used in biomanufacturing; understand and experience state-of-the-art techniques and methodologies, and appreciate the current and future challenges in biomanufacturing.
The STAG will also help the NHC gain a greater understanding of some of the technical issues which are facing the industry and how it can help to solve these through collaborative research.
Among those companies represented on the STAG are Cytiva, GSK, AstraZeneca, Horizon Discovery, Lakes Biosciences, UKRI, Pharmaron and Cobra Biologics.
Director of the NHC, Dr Jen Vanderhoven, said: "One of the NHC's key remits is to provide a steady pipeline of talent and skills to the life sciences industry.
"We place our industry partnerships at the core of everything we do, as it is vital that we are agile and responsive to the needs of the sector, in order to provide the very best provision, whether that be a particular area of CPD training, collaborative research or even a brand new degree.
"I am delighted that we have been able to assemble such a prestigious group of individuals to sit on the STAG as they represent a fantastic cross-section of some of the biggest names in the sector which will allow us to develop an excellent working relationship, ensuring everything we do will make a real impact in the workplace.
"The first meeting was extremely useful and already has given us a number of insights into how we can work with the sector, particularly in relation to our advanced CPD courses."
STAG member Tony Hitchcock, Technical Director at Cobra Biologics which is now part of Charles Rivers Labs Cell and Gene therapy services, said: "In order to build on the great science within the UK to attract and establish long terms manufacturing capabilities in the biopharma sectors, it is essential that we need to attract and develop the skill base that this will require.
"Having been in the industry for over the 35 years, I think, on the back of the Covid vaccine successes, there has never been a greater opportunity to achieve this and that's why am keen to give my support and experience to the NHC."
For more information on CPD courses at the National Horizons Centre visit:
https://www.tees.ac.uk/minisites/nhc/cpd.cfm
Information on how you can work with the NHC can be found at:
https://www.tees.ac.uk/minisites/nhc/partnerships.cfm