Data science has underpinned the Covid-19 response – now it can support the North's economic recovery
Published on 16/02/2021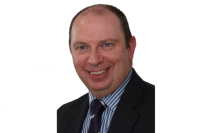 By Neil Murray, CEO of advanced data analytics business, Impact Data Metrics
The response to Covid-19 will be analysed and debated for years to come. But there are two things which are surely irrefutable: data science has played a vital role in protecting public health; and locally-led approaches to combat the virus have demonstrated the strength and agency that lies within the public sector away from Whitehall.
Regional responses have been agile, informed by data, and aligned with the specific needs of communities. This has been crucial, as both the drivers behind the spread of the virus, and the impact it has on industries and communities, differ by geography.
In some cases they are nuanced, in others stark. The challenges facing Chester are distinct to that posed to Manchester. Within GM itself, Hale and Rochdale are less than 30 miles apart, but the communities within them are likely to have had markedly different experiences of the pandemic. Covid has highlighted this variation, often in cruel fashion.
Boris Johnson's pledge to 'build back better' and level up the North includes funding and initiatives aimed at supporting the economic regeneration of left-behind, post-industrial towns. But individual towns and cities have their own distinct challenges, and their own strengths to play to. A one-size-fits-all approach to devolution policy will not deliver what advocates of a more balanced UK economy are calling for.
In the recovery from Covid-19 it is vital that both Whitehall and Northern leaders create policy which accounts for this mosaic, both across the North and within individual city regions.
The ability to create flexible, hyper-local policies and initiatives is dependent on the ability to accurately quantify need and verifiably measure progress – both objectives which are dependent upon analysis of robust data.
Some towns and city regions will undoubtedly derive the most benefit from improvements in physical or digital infrastructure. But others have more deep-rooted areas to address, such as reducing NEETs (Not in Education, Employment, or Training) or tacking healthcare inequalities.
In many cases, multiple policy interventions will be necessary but with varying levels of importance placed on each. It is only through understanding the true local picture that it will be possible to deliver effective local interventions.
The imperative to ensure this recovery is effective, inclusive and for all could not be clearer. It will take place in tandem with structural shifts already in-train as the world of work evolves. To tap into the opportunities provided by high-growth industries, and mitigate the impact of disrupted sectors, local leaders must be able to understand where the opportunities are, and which levers will give them the greatest chance of securing them.
In a post-Covid world, proximity to the City, or any city, may be less of a barrier than ever before. Harnessing the immense economic potential of digitally-driven ways of working could be transformative for the life chances of people living in coastal or rural areas; or indeed any location which has been overly reliant on industries ravaged by the pandemic, or affected by automation.
Data has been integral to the pandemic response, particularly at a local level. It will prove equally vital to the economic recovery, with the potential to enable tailored, granular policy interventions which take account of the mosaic makeup of the North.
IDM uses proprietary machine learning and AI to derive insights from more than 3 billion records. The quality, accuracy and granularity of the datasets are relied on by public sector policymakers and blue-chip executives across the UK. It is the official data and insights partner of Invest North, the major new conference taking place on 24 March which will showcase the new ideas, insights and analysis that will progress the levelling up agenda.