Repositive partners with Scientist.com to offer pharma and biotech researchers access to industry-leading directory of preclinical cancer models
Published on 26/11/2019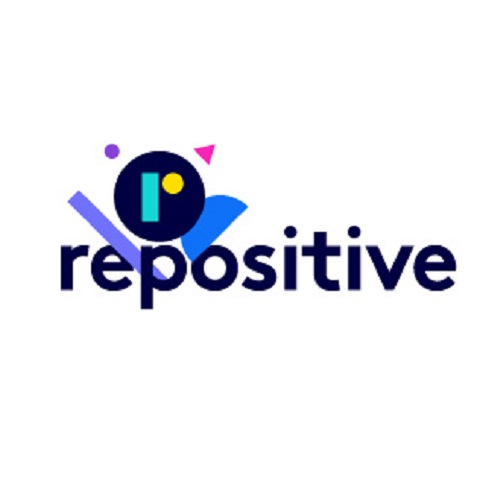 26th November 2019, Cambridge UK - Repositive announced today that its directory of over 5,300 preclinical cancer models is now available on Scientist.com, the world's largest marketplace for outsourced R&D. By leveraging Scientist.com's community of researchers, as well as its innovative tools for streamlining the outsourcing process, this partnership will further support Repositive's mission to connect pharma and biotechs worldwide with the right cancer models for their drug development programmes.
Repositive has curated and standardised metadata from over 5,300 preclinical models to create the world's largest cancer models directory, which is available for researchers to browse via its Cancer Models Platform. Repositive also offers a specialist and confidential consultancy service for pharma and biotechs looking for expert support and advice with their cancer model requirements. Repositive's Cancer Models Scout service provides tailored model recommendations, comprehensive searches of its directory and extended CRO network, and in-depth bioinformatics analyses of candidates to ensure the right model is identified for each preclinical study.
"As we scale up our offering to biopharmas worldwide, joining Scientist.com was the obvious next step," said Fiona Nielsen, CEO of Repositive. "We're looking forward to showcasing our world-leading directory and comprehensive Cancer Models Scout service to Scientist.com's community of pharma and biotech companies. And with the necessary contracts and procurement integrations taken care of through their platform, we can start speaking with researchers about their requirements straight away, helping them access the models they need even more quickly."
"Repositive's huge directory of preclinical models is a valuable tool for cancer researchers in pharma and biotech," said Kevin Lustig, PhD, CEO and Founder of Scientist.com. "Our partnership will enable biopharma researchers across the globe to spend less time finding services and vendors and more time carrying out ground-breaking cancer research."
About Repositive
In December 2016 Repositive announced the development of the Global PDX Directory, to act as a global data broker and network for oncology researchers and PDX model developers. In April 2018 the PDX Directory was expanded to become the Cancer Models Platform, and its scope was broadened to incorporate CDX, syngeneic and humanised mouse models, as well as 3D in vitro systems and other popular translational cancer models that support immuno-oncology and combination therapies. After partnering with 19 specialist CROs across the globe including, amongst others, Antineo, Shanghai LIDE and Xentech, Repositive's directory is now the world's largest global directory of preclinical cancer models. In October 2018 Repositive announced the launch of a new Cancer Models Scout service: industry researchers working in translational oncology can ask Repositive to conduct an expert, tailored and confidential search to find the right cancer model for the hypothesis they are looking to test using its world-leading directory and extensive CRO partner network.
Follow Repositive on social media: Twitter and LinkedIn
Media contact:
Alicia Caunter
Marketing Coordinator, Repositive
01223 781455
About Scientist.com
Scientist.com is the world's leading enterprise gateway marketplace for outsourced R&D. The marketplace simplifies R&D sourcing, saving time and money, reducing risk and providing access to the latest innovative tools and technologies. Scientist.com operates private enterprise marketplaces for most of the world's major pharmaceutical companies, the Biotechnology Innovation Organization (BIO) and the US National Institutes of Health (NIH). Since its founding in 2007, Scientist.com has raised $32 million from 5AM Ventures, Leerink Transformation Partners and Heritage Provider Network among others. Visit scientist.com to learn more.
Join Scientist.com on social media: YouTube, LinkedIn, Twitter, Facebook and Instagram.
Media contact:
Sean Preci
Director of Communications, Scientist.com
858-455-1300 ext. 401