Repositive launches world-leading directory of preclinical cancer models on Science Exchange
Published on 24/10/2019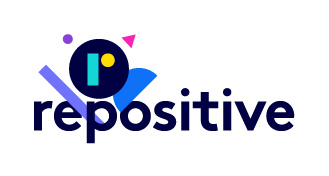 Cambridge, UK and Palo Alto, CA, USA -- 22 October 2019 -- Repositive today announced that its Cancer Models Directory, containing over 5,300 preclinical cancer models, is available on Science Exchange, the widely used technology platform for outsourced R&D. This collaboration further broadens global access to Repositive's world-leading directory of preclinical cancer models and comprehensive Cancer Models Scout service, which includes expert bioinformatic analysis to ensure the right models are identified for every customer's research project.

Repositive's Cancer Models Directory catalogues the metadata for over 5,300 PDX and CDX models, syngeneic and humanised mouse models, GEMMs, cell lines and organoids from specialist oncology CROs around the world. Via its comprehensive, specialist and confidential Cancer Models Scout service, Repositive's team of molecular biology and bioinformatics experts are on-hand to provide model recommendations tailored to each project's precise requirements and search not only Repositive's directory of models, but also its extended CRO network containing over 20,000 models. In addition, Repositive's experts will conduct complex genomic and molecular analyses of models to find those that will be most predictive of patient response and deliver a comprehensive report outlining the best available models, including introducing pharma and biotechs to their chosen CRO to initiate project planning discussions.

"We're delighted to be collaborating with Science Exchange to increase access to our Cancer Models Directory and specialist Cancer Models Scout service amongst the translational oncology community," said Fiona Nielsen, CEO of Repositive. "The streamlined project management, hassle-free invoicing and simple payment options offered by Science Exchange supports Repositive's mission to make it quicker and easier for pharma and biotech researchers to access the preclinical cancer models they need to accelerate the development of effective cancer therapies."

About Repositive
In December 2016 Repositive announced the development of the Global PDX Directory, to act as a global data broker and network for oncology researchers and PDX model developers. In April 2018 the PDX Directory was expanded to become the Cancer Models Platform, and its scope was broadened to incorporate CDX, syngeneic and humanised mouse models, as well as 3D in vitro systems and other popular translational cancer models that support immuno-oncology and combination therapies. After partnering with 19 specialist CROs across the globe, including Antineo, Shanghai LIDE and Xentech, Repositive's directory is now the world's largest global directory of preclinical cancer models. In October 2018 Repositive announced the launch of a new Cancer Models Scout service: industry researchers working in translational oncology can ask Repositive to conduct an expert, tailored and confidential search to find the right cancer model for the hypothesis they are looking to test using its world-leading directory and extensive CRO partner network.

For more information, visit Repositive on Science Exchange. Follow Repositive at https://twitter.com/repositiveio and https://www.linkedin.com/company/repositive/.

About Science Exchange
Science Exchange's technology platform is the fastest, easiest way for scientists to discover, order, manage and pay for outsourced R&D services. The secure, online platform connects scientists in research-intensive industries, such as pharmaceuticals, biotechnology, consumer health, and agriscience, with more than 7,000 services from over 2,500 qualified, precontracted research providers. Science Exchange solves the challenges of outsourced R&D -- like provider qualification, administrative delays, and data security/privacy -- by automating collaborative tasks, such as managing quotes, tracking projects, and processing payments.

For more information, visit www.ScienceExchange.com. Follow Science Exchange on Twitter @ScienceExchange or LinkedIn.