University of Hull's New Research Institute Focuses on This Century's Major Health Challenges
Published on 15/03/2019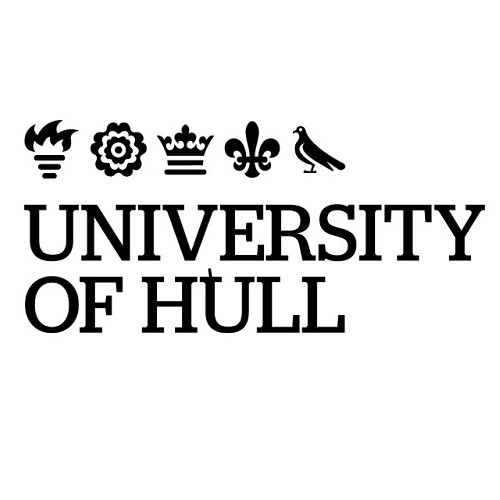 A new research centre at the University of Hull is set to tackle some of this century's most urgent health challenges by pulling together experts from the region's top institutions.

From helping pregnant women and new mums with their mental health and wellbeing to driving innovation in cancer imaging techniques, the new Institute of Clinical and Applied Health Research will advance healthcare provision in our region and beyond.

The official launch of the Institute, which will take place on Thursday 14 March, will bring together the research community of academics and clinicians from the University's Faculty of Health Sciences and Hull York Medical School, partner organisations such as

Hull University Teaching Hospitals NHS Trust, Northern Lincolnshire and Goole NHS Trust, Hull City Council, and the charity and voluntary sector including Dove House Hospice.

The Institute, which is based in the award-winning Allam Medical Building as part of the University's £28 million health campus, will incorporate established University research centres such as the Academy of Primary Care and The Wolfson Palliative Care Research Centre.

The Academy is focused on providing the expertise to redesign the way GP surgeries and other primary care providers diagnose and care for patients at local, national and international level.

The Wolfson Palliative Care Research Centre, which is at the forefront of driving improvements to help those living with and dying from serious illness and reducing inequalities in care, also underpins the Institute's solution-focused approach to research.

Professor Julie Jomeen, Dean of the Faculty of Health Sciences, said: "As a University, we are committed to making advances to healthcare that will transform the lives of patients and their families. From the earliest stages of life and antenatal care to managing multiple chronic illnesses and providing the best possible end-of-life care, our high-calibre research is focused on some of the most significant health challenges.

"Reducing social and health inequalities for patients in the ways they can access treatment and care is a priority. The Institute will also tackle poverty, obesity, smoking, alcohol and physical inactivity – the factors that affect our health as individuals, our families and the nation as a whole."

With an ageing population, chronic diseases are reaching epidemic proportions. More people are living with multiple conditions, such as cancer, heart disease and dementia, which significantly affect their lives and reduce their life expectancy.

Under the direction of Professor Liz Walker, Academic Lead, the Institute of Clinical Applied Health Research builds on the University's heritage of high-calibre health research and is set to make a real difference to healthcare and wellbeing.

Professor Walker said: "There is no doubt, we are facing significant healthcare challenges and it is imperative that we generate the cutting-edge research which will provide the solutions to enhance quality of life and advance care for patients.

"At the Institute, we will be working collaboratively with our healthcare partners in order to bring about developments that will improve the physical, mental and social wellbeing of patients and their families."

Seventeen scientists from around the world have been recruited to the Institute with seven more appointments to be made and ambitious plans to support a vibrant postgraduate community.

The creation of the Institute, which builds on significant health research partnerships including Marie Curie Cancer Care, National Institute for Health Research, and Yorkshire Cancer Research, includes the following research groups:

Academy of Primary Care
Wolfson Palliative Care Research Centre
Maternal and Reproductive Health
Cancer Research
Cardiology Research
Diabetes, Endocrinology and Metabolic
Respiratory Research
Vascular Research
Social and Psychological Research into Long term Health Conditions (SPARC)
Sport, Health and Exercise Science Research Groups, including, Personal Technologies, the Rehabilitation of Chronic Diseases and Long-Term Conditions groups, and Sport Psychology and Coaching.

The programme for the launch, which starts at 12 noon, includes: a keynote address by The Rt. Hon. Alan Johnson; a presentation: 'Can research change a city?' by Professor John Wright, Director of the Bradford Institute for Health Research; and breakout sessions featuring a selection of the Institute's research.

The launch programme will also include an inaugural lecture by Professor Colin Martin, Professor of Perinatal Mental Health at the University, on birth satisfaction and the effect on women's mental health and wellbeing: I can't get no (birth) satisfaction: Exploring the new frontiers of perinatal well-being empirically and philosophically.

There will also be an opportunity to find out more about the Institute's:

Hull Health Trials Unit – which is focused on leading and supporting researchers and clinicians to collaborate in high quality clinical research studies from conception through to completion;
Methods Hub which offers methodological support to investigators on the funding, design and analysis of their research.