Study monitoring – why is it important?
Published on 13/03/2019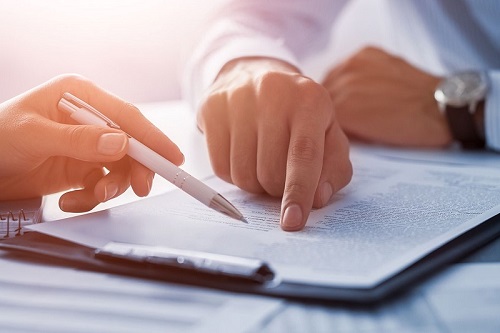 Guy Healing, Senior Toxicologist at ApconiX is interviewed by Jon Clements of Metamorphic PR
What is study monitoring and why is it important to drug discovery projects?
Pharma companies need to ensure their drugs are safe but also that they work. In drug development this requires numerous studies to be presented to international regulators, and these pre-clinical studies are often conducted by Contract Research Organisations (CROs). This activity needs to meet stringent standards for regulators to allow clinical trials to go ahead.
Therefore, the role of study monitors is to review and audit the studies and data produced by a CRO for pharma companies and to ensure there is a quality product at the end of the process.
Without this oversight, companies run the risk of having studies that are not fit for purpose. This could mean repeating studies, incurring delays and perhaps attracting greater scrutiny from regulators; all of which can be expensive – ranging from a few thousand to a few million GBP. And as well as lost sales because of limited patent times, long-term delays prevent an effective therapy reaching patients in good time.
Unfortunately, it's a fact of life that during a study sometimes things don't go to plan: people can make unforeseen errors and omissions, the unexpected happens and this can lead to bad outcomes. Ultimately, the biggest risk for the project is not obtaining complete data to satisfy the study's objectives.
Getting a better study with study monitoring
Study monitors help a project to run smoothly and ensure that work outsourced by a sponsoring company is done in the right way and within the necessary timelines. They also bring an understanding of the "big picture" and how what happens today can affect future clinical trials.
If problems arise during a study – as things do when testing for safety – a study monitor provides expert insight to make the right decisions, such as lowering dose levels, temporarily pausing a study or terminating it early.
Equally, monitoring visits and audits mean a study monitor gets face-to-face in the laboratory, observing the study techniques, checking the paperwork and providing a quality assurance that's often not possible from a distance.
However, it's important to stress that the team work developed between the study monitor, the sponsor and the CRO is a powerful triumvirate. Having input from each side raises the likelihood of getting a better study and ensuring quality that satisfies Good Laboratory Practice (GLP) and regulatory requirements.
The qualifications, experience and attributes of a study monitor
A good study monitor needs a solid degree in a scientific subject. While some laboratories like to have someone with an MSc or PhD, it's not essential; experience and other qualities are more important.
Also, having had on-the-job training and experience of drug development is important to give you the essential "sixth sense" about what might be going wrong in the lab and how that will affect the long-term development of a drug.
Without this background and experience, the study monitor won't be able to provide vital advice and make informed decisions based on a knowledge of the drug, the process and regulatory requirements.
Along with experience in the field, it's essential for a study monitor to have good organisational and communication skills; that includes having an eye for detail, being effective in conflict resolution and the ability to handle different views to find a sensible way forward in a project. For example, if a Sponsor or CRO needs to approve any changes to design the study monitor can help with that, enabling effective communication between all parties while acting as both a conduit for information.
The study monitor also should be confident about making key decisions at short notice. That might involve an out-of-hours call from the CRO (even from a different time zone) with an urgent request for what to do next – something that can affect the entire outcome of a study.
Employing a study monitor
In the pharma industry today, there are fewer large companies with in-house study monitoring expertise and businesses at the smaller end of pharma and biotech tend to be run by a small number of scientists and investors.
Therefore, there is an increasing need for experts to help these companies in their drug discovery journey. That includes knowing how to select which CRO to work with, what toxicology studies to conduct before going to clinical trials and how to go about it. With the right, up-to-date knowledge, a study monitor can ensure a study report will be credible with the regulators.
The false economy of self-monitoring
Trying to run studies at a CRO without an experienced, independent study monitor is rarely a good idea. If a study is not running optimally, there's every chance those undertaking it will never know without having an unbiased viewpoint to challenge and audit the work being done. Producing a poor quality study can have multiple knock-on effects: financial, regulatory and reputational, not to mention the often-forgotten patient waiting for a drug to treat and potentially cure them.
In today's environment, with the proliferation of smaller bio-tech companies that are short of in-house expertise, there is an even greater need for help and, for this reason, the role of the independent study monitor is increasingly important. Monitors will therefore continue to support pharma companies through the maze of drug development and help bring new drugs to market.