Flexible filling revolutionising pharmaceutical manufacturing
Published on 10/07/2018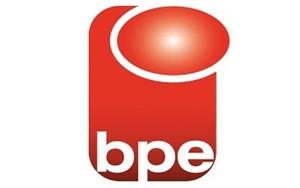 The evolution of filling equipment technology is having a positive ripple effect on efficiency and productivity within the pharmaceutical manufacturing industry.
That's the message from process engineering firm BPE, which has produced a brand-new whitepaper exploring the future of aseptic filling.
The company, which counts AstraZeneca, GSK and Pfizer among its clients, specialises in process engineering within the pharmaceutical industry. Its new whitepaper says that the benefits brought by developments in competent technology are having positive impacts on efficiency for pharmaceutical manufacturers.
Author Andrew Stevenson says: "Historically, different types of components were aseptically filled, inspected and packed on separate dedicated machines. This resulted in the need for multiple lines to fill a portfolio of products in varying presentations, which requires a large manufacturing area and is both capitally intensive and operationally complex.
"We've seen several recent developments in filling equipment technology and these, coupled with the evolution of diversified product portfolios, have now combined to enable multiple final product component types to be filled on a single machine or line."
Filling machines no longer dedicated to one component type
BPE says a key enabler for the major development in operational flexibility is the recent addition of pre-sterilised nested vials and cartridges from component suppliers.
Andrew says: "The advent of pre-sterilised nested vial and cartridges in standard tubs means that components of a variety of sizes can be accommodated on a single machine with only minor setting modifications."
The BPE whitepaper also explores the use of clean-in-place versus single use fluid paths. It says that the single-use approach is advantageous for multiple small batches as it can significantly reduce turnaround times compared to lines using traditional CIP/SIP methods to clean and sterilise the fluid path between batches.
It adds that in economic terms, disposable fluid paths cost more than CIP/CIP systems per batch, but this is balanced against the initial capital outlay for more complex plants and the initial and the ongoing costs associated with traditional fixed pipe systems.
Andrew said: "All of the major filling line vendors can now accommodate different types of filling pumps on the same filling machine. This means that the leading machine designs are truly flexible and can meet the requirement for small and large batches in a number of primary packaging formats."
The power of robots
The whitepaper also looks at the positive impact of robots within filling lines, including the way they can detect and reject individual components when an issue is found. This approach, Andrew says, means that entire tubs no longer need to be rejected on finding an issue with a single filled unit. "Economically this is very important as it significantly improves yields and reduces expensive rejection of perfectly good product from the line," Andrew says.
BPE says that these developments, plus others, are creating positive ripple effects for productivity. Andrew said: "While some developments may seem small in isolation, cumulatively they create significant advances in productivity and operational flexibility. Being able to reduce the amount of equipment and space needed can make a marked impact on the way producers of these products plan their facilities and processes."
The whitepaper concludes that the trend to switch to multi-component fillers is fast becoming the industry norm, with two types of machines evolving depending on whether small or high capacity filling is required.
Andrew concludes: "The resulting operational flexibility is proving to be attractive to manufacturers within the pharmaceutical market; and vendors report that it's being increasingly adopted."
To get a free copy of the whitepaper email enquiries@bpe-ds.com or visit
https://www.bpe-ds.com/aseptic-fill-finish-white-paper/