Expansion for North West firm
Published on 18/07/2018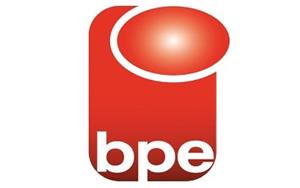 Process engineering firm BPE has moved to bigger premises in the North West, following continued expansion of its operation in the region.
The company, which specialises in chemical and biochemical engineering design, has moved to a larger office at the innovation centre in Daresbury, Cheshire.
It comes as the firm plans to further strengthen its team in the North West and provide an even greater service to its clients in the region.
Noel Quigley, managing director, said: "We've been thrilled with the reception we have received here in the North West. There's a thriving ecosystem of exciting businesses – big and small – working within the chemicals and pharmaceutical sectors and that's been a real pool of opportunity for us. We've been working with some incredibly innovative businesses helping them to expand their operations and ensure their processes are as efficient as they can be."
Since opening an office in Cheshire several high-level appointments have followed, the company's achievements have been recognised with recent awards from BioNow and Chemicals North West and the company has secured a number of significant projects in the process. Now it is looking to expand further, with the company recruiting for both a process lead engineer and a graduate process engineer.
BPE has been helping manufacturers make their processes safer and more efficient since 1997. It offers a full range of process engineering services, including process modelling, process safety, project management and process development/scale-up support. It counts some of the UK's biggest blue-chip manufacturers among its clients.
In 2016 it announced an ambitious five-year growth strategy, which was kick-started with the opening of a new office in the North of England. Several high-level appointments and award wins have followed, with the company picking up significant projects in the process.