Bionow welcomes Stella James as a new member of the team
Published on 06/09/2018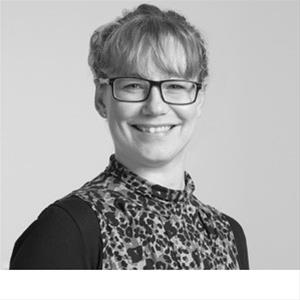 We are pleased to announce the appointment of Stella James to Bionow as Head of Business Development and Engagement.
After completing her studies at Loughborough University, Stella worked in the laboratories at Charnwood Molecular on a variety of synthetic chemistry projects before moving into Business Development in 2005. After roles in Business Development with Asynt, PharmaCore and Celtic Catalysts, where she was responsible for Global Sales and Marketing activities, Stella joined High Force Research in 2013 to head up the Sales and Marketing division.
Stella brings with her a wealth of experience and contacts throughout the industry and looks forward to getting to know and working with all members, sponsors and partners of Bionow.
Geoff Davison, CEO of Bionow said "I am delighted to have been able to attract an individual of Stella's calibre to Bionow. This is an exciting time for Bionow having refreshed our Board earlier in the year, I now look forward to working with Stella to further develop and grow the Bionow family across the North."
If you would like to get in touch with Stella to discuss Bionow, she can be contacted at:
Email: stella.james@bionow.co.uk
Mobile: 07545 207896