Cognitive Frailty Interdisciplinary Network & Online Conference
Published on 29/07/2022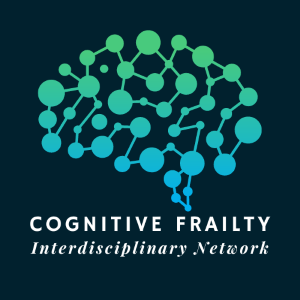 The Cognitive Frailty Interdisciplinary Network harnesses knowledge of biological, health, environmental and psychosocial mechanisms of cognitive frailty across the lifespan so that we can develop integrated interventions. The network is one of 11 newly formed Interdisciplinary Ageing Across the Life Course networks with the aim of transforming ageing research in the UK and integrating expertise and knowledge across disciplines.
Cognitive frailty is a condition characterised by the simultaneous presence of physical frailty and age-related cognitive impairment without existing dementia. There is a wealth of knowledge available on cognitive ageing, but there has been little progress in recent years in finding multi-dimensional interventions to prevent, rehabilitate, or reduce progression in cognitive frailty. This network aims to bridge the gaps between basic, clinical and social science research. This will allow us to better understand how biological mechanisms relate to lifestyle factors, such as educational attainment, and environmental inequalities that correlate with cognitive frailty later in life. The conference is bringing together:
o Biogerontologists
o Neuroscientists
o Psychologists
o Social scientists
o Health services researchers
o Practitioners in health and care
o Industry partners
o Policy organisations
o Charities
o the voices of older people
Join us at the
conference
on
15th & 16th September online
from
1 pm - 6 pm BST
to develop our activities to increase understanding of cognitive frailty and interventions to target population health improvement across the lifespan.
The programme will feature:
Researchers in diverse disciplines will present their approach and how their work contributes to our understanding of cognitive frailty, ranging from the underlying biological mechanisms through to the impact on cognitive function and how this knowledge can be translated to interventions and policy changes. Setting up longer terms mentoring and providing mentoring training, for early career researchers (ECRs). Development of consortia for further research activities including grant proposal preparation. Opportunities for consortia to submit small proposals to support development of research proposals to include pilot data gathering; feasibility studies focusing on interventions that go beyond a single process and lifespan cohort data analyses, such as the UK Biobank data. Participation in the first stage of a Delphi process to elicit expert opinion on potential multisystem interventions. Presentation of evidence synthesis on interactions of biological mechanisms and external factors that impact cognitive frailty.
For further information about the network and the conference, contact: Nikolett Dravecz, CFIN Network Manager,
n.dravecz2@lancaster.ac.uk
To join our network, please fill in the following form:
https://qfreeaccountssjc1.az1.qualtrics.com/jfe/form/SV_1HRmOdWFIDzxcBE