What have the biggest trends in the MedTech sector been in 2021
Published on 29/09/2021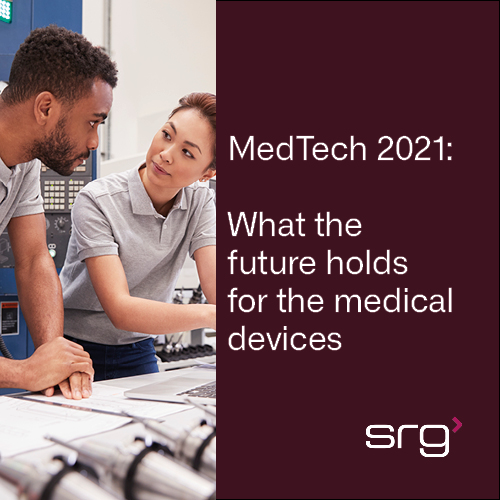 Click HERE to read full the article

.
MedTech 2021: What the future holds for the medical devices industry
Despite a short-term downturn caused by COVID-19 disruption, the sector's resilience and emerging cultural importance will see its value continue to soar in the coming years.
The initial economic shock of COVID presented an opportunity for medical device companies. For many industry insiders, the main impact of the pandemic on the medtech sector has been the acceleration of trends that were already well underway in the preceding years.
Rapid advancements in AI technology, device connectivity, remote monitoring, and data collection have enabled medtech companies to adequately respond to the demand for critical products such as personal protective equipment (PPE) and ventilators. By being able to quickly scale up R&D and manufacturing efforts, the sector has played a central role in easing the pressure on overstretched healthcare systems.
In this article Laith Mustafa, Head of Medical Technology and Devices, explores the major trends i the sector over 2021, such as:
Opportunity amid disruption
The rise of "anytime, anywhere" healthcare

Evolving business models

Supply chains

Regulation

The Internet of Things in healthcare

Software as a Medical Device (SaMD)

Robotics technology

Cybersecurity for medical devices

The futyre outlook: an overview