The Benefits of Partnering with a One-Stop-Shop Contract Manufacturing Organisation
Published on 02/03/2021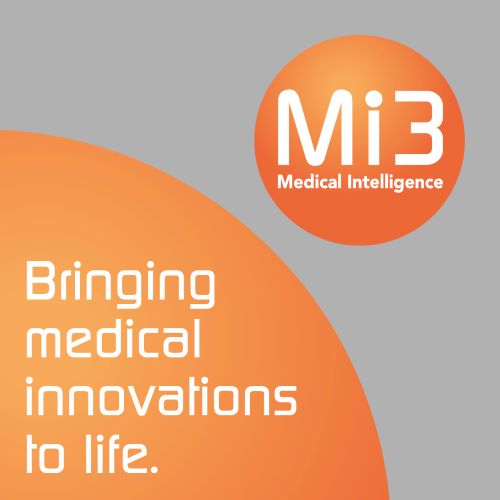 Are you thinking of outsourcing your Medical Device Manufacturing? When first considering whether to outsource your medical device production it is important to understand the options available, whilst assessing the benefits of each. Working with a one-stop shop contract manufacturer can present a range of benefits to even the largest of medical device companies. Mi3's Customer Experience Manager, Sara Yohn, discusses the advantages of partnering with an end-to-end, full service contract manufacturer.

Thinking of Outsourcing your Medical Device Manufacturing?
Discover the Benefits of Partnering with a One-Stop-Shop CMO.

Outsourcing the development and manufacturing processes of your medical device can, for some businesses, seem like an obvious decision, especially for innovative start-ups that don't yet have the infrastructure to support such a multi-faceted end-to-end process. Yet, the decision may not be so obvious for larger organisations or those deciding whether or not to partner with a contract medical device manufacturer that offers a complete range of services or outsource just a few steps in the process. It is a decision that can have a significant impact on all aspects of your business – including the quality of your supply chain and component parts, the overall efficiency of the manufacturing and distribution processes, as well as the quality of the final products all potentially affecting the overall performance and, more importantly, the profitability of your company.
Selecting the right partner should result in seemingly having an extension to your in house facilities rather than having complicated dealings with yet another supplier but what are the benefits to outsourcing to a contract manufacturer?
Expertise
The breadth of the engineering and manufacturing experience available to you when engaging a contract manufacturer probably far surpasses what is available to you in house. Experienced injection moulding engineers and operators are not skill sets often found in many SME sized medical device companies! As a specialist contract manufacturer they are experts at what they do and your processes will benefit from a specially trained workforce on hand to advise, manage and potentially trouble shoot your requirements from start to finish.
Supply Chain Consolidation
By outsourcing the end-to-end manufacturing of a medical device you will save significant time and resources sourcing materials and qualifying suppliers. When working with a manufacturing partner who has an established network of trusted suppliers and relationships your costs and overall supply chain risks will diminish significantly.
Lower Costs
Having a dedicated production line can be costly. Not only do you need to recruit, train and retain skilled staff; expensive capital equipment, specialist materials or sterilisation services may also be required.
By partnering with a dedicated contract manufacturing organisation you can be confident that your products are being manufactured, assembled and packaged using the latest technology and equipment meaning you don't have to incur any of these costs; as well as benefiting from the economies of scale that comes from purchasing materials in bulk. All resulting in an overall positive impact on your bottom line.
Latest Regulatory Know-How
Getting a medical device to market can be a manufacturing challenge all on its own, but ensuring you are registering your device under the correct classification and have your technical file submitted correctly can be whole different challenge if you're not familiar with the current industry standards and regulatory requirements. Regulatory expertise on hand can help you negotiate the often complex regulatory requirements for medical devices or IVDs.
A contract medical device manufacturer that offers a full end-to-end service will provide comprehensive regulatory consulting services. If you have plans to market your product globally, working with an expert partner who's Quality Management Systems are certified and audited to ISO 13485:2016 via the Medical Device Single Audit Programme (MDSAP) will ensure your products are complaint for launch across the globe and not restricted to just the UK, EU or US.
Resource Pooling
Coupled with lower costs and supply chain consolidation partnering with a one-stop-shop manufacturing partner enables you to benefit from their contacts, resources and industry specific intelligence and services ranging from design & regulatory advice, prototyping, assembly processing and packaging to ensure an efficient and streamlined process for your product's manufacturing from end to end.
Greater Capacity for NPD & Innovation
When you don't need to allocate significant time and budget on sourcing and validating materials, suppliers or commissioning new pieces of capital equipment you will find yourself and your team members freed up to let those creative juices flow. Increased capacity will enable you to focus on core activities or develop new medical devices

Improved Timelines
In an industry that is driven by innovation and scientific / technological advancements reducing product life-cycles seemingly overnight, getting your product to market in a timely fashion is crucial, both for your project plan as well as generating a quick return on your investment (ROI). By utilising a complete service, end-to-end contract manufacturing organisation you can capitalise on their combined expertise and resources to get your product to market quickly without the delays of moving processes between different suppliers, thus providing you with a larger window of opportunity when your product hits the market.

With digital platforms making the global marketplace ever smaller and increasingly competitive, partnering with an experienced contract manufacturing organisation offering the full complement of services required to get your medical device from design concept all the way through to production can provide you with better all-round service delivery, seamless processes and a high quality, regulatory compliant product in a timely and cost effective manner, giving you the market advantage you desire.

About the Author:
Sara has over 25 years commercial experience within the life sciences, diagnostic, biotech and medical devices industries. Sara's breadth of experience includes strategic planning, product management, branding and marketing communications. Her passion is shaping and implementing the strategic direction of a business to ensure brand awareness and growth. Prior to moving into a commercial setting Sara worked in the R&D of IVD Immunological diagnostic tests. She is a qualified Marketer and MCIM.

About Mi3:
Mi3 are the experts in designing, developing and manufacturing end-to-end advanced medical and surgical solutions – providing specialist knowledge in injection moulding, device assembly & packaging, thermoplastic engineering, tubing systems, and regulatory compliance. We take your product ideas from consultation to concept to production, and work alongside you to bring medical innovations to life.

Visit our website at www.mi-3.co.uk to learn more about our contract manufacturing services or contact us directly by clicking here to discuss your requirements.