Access the talent you need with a 1-year placement student from Sheffield Hallam University
Published on 05/02/2021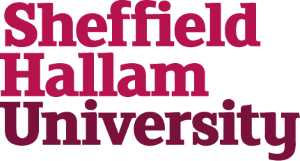 With a strong emphasis on applied science on our accredited degree courses, our students are experienced in the first two years of their study in instrumental and laboratory measurements and practice common to biomedical, biochemistry, biology and chemistry disciplines.
In addition, students carry out independent research projects in the first and second year of study increasing their awareness of Health and Safety considerations in laboratory settings, preparing them for working in teams, helping enhance their communication skills and developing their ability to follow standard operation procedures.
Over the years, our students have been keen to gain laboratory and non-laboratory based experience. In the former, they have carried out routine laboratory work, technical support roles as well as more independent research projects. Non-laboratory placements have included regulatory affairs, scientific recruitment, data analysis, conference organisation, scientific writing and communication, and sales roles.
Our eligible students are studying for a Bachelor of Science degree in any one of the following areas:
BSc (Hons) Biomedical Science (IBMS Accredited)
BSc (Hons) Biology (RSB Accredited)
BSc (Hons) Human Biology (RSB Accredited)
BSc (Hons) Biochemistry (RSB Accredited)
BSc (Hons) Chemistry (RSC Accredited)
If you're interested in finding out more about hosting one of our students for a 1 year sandwich placement please contact Rebecca Cruz on r.cruz@shu.ac.uk or call 0114 225 2883.
You can also advertise any Graduate jobs, Internship opportunities and student related Events free of charge on our careers website unihub -
https://unihub.shu.ac.uk/Employers
.