2020 Bionow Digital Awards – Shortlisted Nominees Announced
Published on 19/01/2021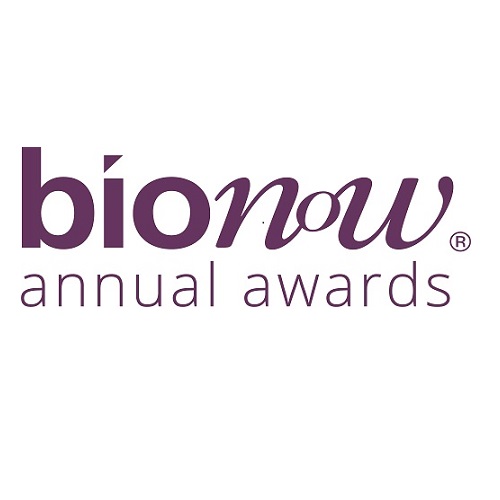 We are delighted and excited to announce that the Bionow Awards will take place via a digital ceremony on Thursday 4th February 2021.
Showcasing the best of this world class sector, the prestigious Bionow Awards remains a highlight of the life sciences calendar. The online ceremony will bring the sector together, celebrate excellence and if you wish provides an opportunity to dust off your black tie or evening dress and pop open the champagne - we can mark the occasion in style!
Getting together for this special event will recognise the outstanding success and achievements of those who have worked tirelessly this year and spotlight the incredible progress that has been made during this challenging period. What better way to kick start 2021 than to take our hats off to those dedicated companies and individuals.
The 2020 shortlisted nominees are:
Bionow Start Up of the Year Sponsored by RSM UK
AINOSTICS
Cellsway
LUNAC Therapeutics
QV Bioelectronics
Bionow Healthcare Project of the Year Sponsored by Mills & Reeve
Manchester University NHS Foundation Trust
Project:
Bubble-PAPR: Powered Air-Purifying Respirator hood – protection for everyone
Sky Medical Technology
Project:
Geko
TM
device: Preventing blood clots in obstetrics patients
SpheriTech
Project:
Repurposing of a novel wound dressing into an antiviral face mask filter and alcohol-free hand sanitiser
Bionow Project of the Year Sponsored by Waters Corporation
Centre for Process Innovation
Project:
MicroSUN: Microfluidics Scale-up of Nanoformulations
Medicines Discovery Catapult and University of Leeds
Project:
Therapeutic Microbubbles safely administer toxic cancer drugs
Phoenix DX
Project:
An automated point-of-care device for rapid diagnosis of respiratory infection
S. M. Discovery Group
Project:
Nanoligand-Carriers: A versatile drug delivery platform technology for Alzheimer's disease
Bionow Product of the Year Sponsored by The Innovation Agency / Yorkshire & Humber AHSN / Health Innovation Manchester / North East and North Cumbria AHSN
Cievert
Product:
Mavis: Mass Vaccination System
Safe Steps
Product:
Safe Steps Falls Prevention
Yourgene Health
Product:
Elucigene® DPYD assay
Bionow Technical Service Award Sponsored by Square One Law
Perfectus Biomed Group
Technical Service:
Efficacy testing of products designed to prevent transmission of COVID-19
Quay Pharma
Technical Service:
Pharmaceutical Development and GMP manufacture of Live Bio
Therapeutics
Veratrak
Technical Service:
Securing Document Collaboration & Remote Inspections/Audits
Bionow Response to the COVID-19 Pandemic Award Sponsored by Appleyard Lees
Biofortuna
Project
: Large-scale manufacture of lyophilised Covid-19 tests
Cobra Biologics
Project:
Tech transfer and manufacturing drug substance scale-up of the Oxford COVID-19 Vaccine
Manchester University NHS Foundation Trust
Project:
Bubble-PAPR: Powered Air-Purifying Respirator hood – protection for everyone
Lighthouse Laboratory, Medicines Discovery Catapult
Project
: The MDC Alderley Park Lighthouse Laboratory
Bionow Promising Technologist of the Year Sponsored by Seqirus
Jake Dickinson, Scientist: Data Modelling, Seda Pharmaceutical Development Services
Jason Lacombe, Chief Executive Officer, Veratrak
Taelor Patterson, Senior Scientist, Allergan Biologics (an Abbvie Company)
Bionow Export Award Sponsored by Life Science Integrates
Arcinova
Product/Service Exported:
Development and Manufacture of Drug Substance and Drug products
CatSci
Product/Service Exported:
Process research and development services for the pharmaceutical industry
Elixir Software
Product/Service Exported:
iTraX – cloud-based software allowing biopharmaceutical companies to simplify the way that scientists collaboratively plan, track and deliver their projects
Bionow AMR Award Sponsored by Infex Therapeutics
Antibiotic Research UK
Project:
Adding the Patient Voice to AMR – through support and advocacy
Oppilotech
Project:
Developing Novel Antibiotics from Drug Targets Identified Using AI/ML Platform
Pedanius Therapeutics
Project:
Bacterial Cell Targeted RNA Therapeutics to Overcome Antimicrobial Resistance
Bionow Investment Deal of the Year Sponsored by QIAGEN
F2G
Deal:
Late stage funding leading to commercialisation of a novel systemic antifungal
Kinomica
Deal:
Kinomica-Longwall/BGF Series A Fundraise
Yourgene Health
Deal:
Acquisition of Coastal Genomics, Inc. by Yourgene Health plc
Bionow Outstanding Contribution Sponsored by Sci-Tech Daresbury / Science and Technology Facilities Council
To be announced on the evening
Bionow Company of the Year Sponsored by AstraZeneca
Cobra Biologics
Fujifilm Diosynth Biotechnologies
Sygnature Discovery
Geoff Davison, CEO of Bionow
said "Each year we are amazed at the high quality of applications that we receive for the Bionow Awards. With the disruption and challenges that we have all experienced this year, the level of innovation and outstanding results that have been delivered is truly astounding."
He added "How the sector has come together and worked tirelessly is remarkable and shows that we really are world-class! We very much look forward to celebrating and honouring these achievements at the Bionow Digital Awards Ceremony on 4
th
February".
Join Bionow at this years' event!