Shortlisted Nominees Announced for the 2019 Bionow Awards
Published on 18/11/2019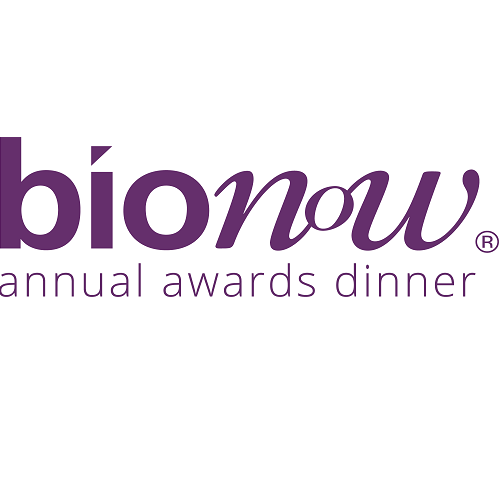 The Bionow Awards Dinner is a highlight of the life sciences calendar and celebrates the world-class scientists and companies that are driving the life science sector particularly in the North of England.

Delivered by Bionow, an award-winning membership organisation serving the life science sector in the North of England. The winners will be announced during a glittering ceremony hosted by doctor and comedian Dr Phil Hammond on the evening of Thursday 28th November at The Mere Golf Resort & Spa. Join us for this not to be missed evening.

With around 1100 life science and healthcare companies and a combined turnover of £11bn, the North of England's life science sector has the breadth of business, depth of expertise and investment in specialist infrastructure that rivals anything that any other UK region can offer and the Bionow Awards recognises this success and achievement.

The 2019 shortlisted nominees are:

Bionow Start Up of the Year Sponsored by RSM UK
Fibrofind
Ostique
PinPoint Data Science

Bionow Healthcare Project of the Year Sponsored by Mills & Reeve
Mersey Care NHS Foundation Trust; Sefton and South District Nurse Bases
Project: Striving for Perfect Care – Preventing skin breakdown in the community setting in the UK

NGPod Global
Project: NGPOD® Multi-Centre Clinical Trial in the NHS

School of Health and Related Research, University of Sheffield
Project: CFHealthHub habit lab: a digital learning health system

The Newcastle upon Tyne Hospitals NHS Foundation Trust
Project: Delivering Advanced Therapies to NHS Patients at Scale

Bionow Project of the Year Sponsored by Waters Corporation
Biosignatures
Project: Transforming lives by diagnosing disease early

Iksuda Therapeutics
Project: Developing novel ADC therapeutics based on proprietary technologies through to clinical proof-of-concept in oncology

University of Bradford
Project: EfferShield: A novel approach for low sodium effervescent products

Bionow AMR Award Sponsored by the AMR Centre
F2G
Project: Phase 2b development of the novel systemic antifungal Olorofim

QuantuMDx Group
Project: Q-POC™- tackling AMR by enabling diagnosis and 'right first time' prescribing in one consultation

Connected Health Cities
Project: BRIT: Building Rapid Interventions to reduce antimicrobial resisTance & over-prescribing of antibiotics

Bionow Product of the Year Sponsored by The Innovation Agency / Yorkshire & Humber AHSN / Health Innovation Manchester
BBI (Bruin Biometrics) Europe
Product: SEM Scanner

Safe Steps
Product: Safe Steps

Glow New Media
Product: SafeTeam Guardian

Bionow Technical Service Sponsored by Gateley
Alcyomics
Technical Service: Alcyomics in vitro human tissue based platforms for predicting of adverse immune reactions, drug discovery and efficacy

CatSci
Technical Service: Innovative Biocatalysis Contract Research

Evotec (UK)
Technical Service: Five-year partnership: Evaluate novel treatment regimens for MDR tuberculosis

Medicines Discovery Catapult
Technical Service: Medicines Discovery Catapult – Imaging Technologies to Accelerate Drug Discovery

Bionow Promising Technologist of the Year Sponsored by Seqirus
Beenish Siddique, Founder and CEO, AEH Innovative Hydrogel

David Chisholm, Research Chemist, LightOx

Jake Dickinson, Scientist: Modelling and Simulation, Seda Pharmaceutical Development Services

Jodie Patterson, Scientist, Cobra Biologics

Bionow Export Award Sponsored by DLA Piper
CatSci
Product/Service Exported: Process research and development services for the pharmaceutical industry

Cresset
Product / Service Exported: Software and service for molecule design

Quay Pharma
Product/Service Exported: Pharmaceutical development and GMP manufacture of drug products for clinical manufacture

Bionow Investment Deal of the Year Sponsored by QIAGEN
Arcis Biotechnology
Deal: Arcis series B funding

Redx Pharma
Deal: Sale of pan-RAF to Jazz Pharmaceuticals

Yourgene Health
Deal: Acquisition of Elucigene a Manchester-based molecular diagnostics manufacturer and developer by Yourgene Health plc

Bionow Outstanding Contribution Sponsored by Sci-Tech Daresbury
To be announced on the evening

Bionow Company of the Year Sponsored by AstraZeneca
Fujifilm Diosynth Biotechnologies

Sterling Pharma Solutions

Yourgene Health

Geoff Davison, CEO of Bionow, said "The Bionow Awards honour the outstanding contributions of the best companies and individuals who are driving innovation and delivering outstanding results. The 11 Award categories were keenly fought, and all our shortlisted nominees have shown that they are among the best in the business".

He added "We are very much looking forward to an evening of celebration with our nominees and guests".

Join Bionow at this years' event!