Clarigene® SARS-CoV-2 Product Update and Partnerships with CityDoc and ReCoVa-19
Published on 11/01/2021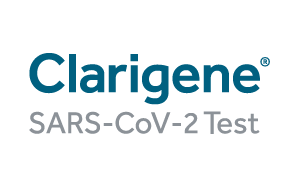 Yourgene Health plc
("Yourgene" or the "Group" or the "Company")
Clarigene® SARS-CoV-2 Product Update
and Partnerships with CityDoc and ReCoVa-19
Manchester, UK – 11 January 2021: Yourgene (AIM: YGEN), the international molecular diagnostics group, announces that following the Company's statement on 24 December 2020, regarding the new virus strain (VUI-202012/01 SARS-CoV-2 variant), Yourgene's wet lab testing is now complete and has confirmed that the performance of the Clarigene® SARS-CoV-2 assay is not impacted by any currently known mutations in the VUI-202012/01 strain.
The wet lab testing followed a detailed in silico (Computer) analysis of the mutations in the new SARS-CoV-2 variant, to assess the reliability of Yourgene's existing Clarigene® product. Unlike many other assays on the market, the Clarigene® SARS-CoV-2 assay does not rely on amplification of the S gene, where one of the key VUI-202012/01 variants (N501Y) is located, in this new virulent strain. The Company has also implemented an ongoing rigorous internal surveillance programme to ensure continued monitoring for the development of new viral strains. This includes database monitoring for SARS-CoV-2 variants with mutations in the N and the E gene which fall around the assay primers and probes, as well as impact assessment on these mutations on assay performance, evaluated by in silico analysis and wet lab confirmation.
Following the confirmation of the performance of the Clarigene® SARS-CoV-2 assay against the new virus strain, Yourgene have partnered with CityDoc Medical Limited ("CityDoc"), a 15-year old healthcare business and one of the UK's largest private vaccination and medical testing companies with over 150+ clinics across the UK, to oversee the customer management and offer responsive clinical support for Yourgene's Clarigene® test, for the UK Government's Test To Release for international travellers scheme. CityDoc will manage the e-commerce function and logistics by allowing customers to order a sample collection kit and returning the test sample to the Yourgene laboratory. In addition, another key customer, ReCoVa-19 Limited works alongside Yourgene and CityDoc to provide access to their customer-facing COVID testing and wellness monitoring app, which enables sample tracking and customers to access their test results.
Lyn Rees, CEO of Yourgene commented: "We are pleased to confirm that our Clarigene® test is not compromised by the recently analysed mutations in the SARS-CoV-2 virus and believe that our ongoing internal surveillance for new virus strains shows our commitment to offering our customers the quality products they expect and deserve. We have a great and reliable product in the Clarigene® test and look forward to working with CityDoc and ReCoVa-19 Limited, in order to support the economy by aiding the travel industry's return to normality."
This announcement contains inside information for the purposes of Article 7 of EU Regulation 596/2014. The Directors of the Company take responsibility for this announcement.