Pro-Lab Diagnostics as a key supplier of vital RT-PCR Testing Kits for SARS-CoV-2
Published on 07/04/2020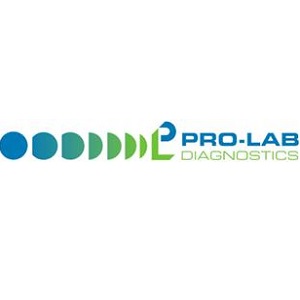 Pro-Lab Diagnostics is engaged in the development, manufacture and supply of In vitro Diagnostics kits, reagents and associated apparatus globally.

With its head office located in Toronto, Canada and the European division of the business situated on the Wirral in the Northwest of England, the UK facility is now designated and identified as an essential / critical supply company to the NHS and all precautions and guidelines are in place for the well-being of our laboratory, office, and administration staff.

From the Pro-Lab Diagnostics UK facility, they are coordinating the supply of vital RT-PCR testing kits for SARS-CoV-2 to a significant number of NHS laboratory testing sites across the UK and are working closely with the NHS Laboratory Managers, Public Health England, The Institute of Biomedical Science (IBMS) and The British In-Vitro Diagnostics Association (BIVDA).

Pro-Lab Diagnostics have issued a policy statement to all staff and a full pandemic response plan implemented. The company has a robust contingency plan in place, with daily review meetings to ensure that they can keep the business and customers up to date and prepared at all times as this changeable situation unfolds.

Our NHS is without doubt doing a fantastic job and deserves all of the support and thanks it receives. The UK IVD manufacturers are of course also doing an excellent job and are very tightly aligned with the NHS in the development, manufacture and supply of essential kits, reagents, and equipment needed to combat the outbreak with essential testing.

Working closely together, and with excellent support from BIVDA, our industry will continue to invest and maintain our manufacturing and supply chains in all areas until as a nation and throughout the world, we all overcome the pandemic that we are faced with.

Further details can be found at www.pro-lab.co.uk and you can find technical details https://www.certest.es/products/sars-cov-2-orf1ab-and-n-genes/.