Why would you delay your Regulatory Compliance Training?
Published on 24/06/2020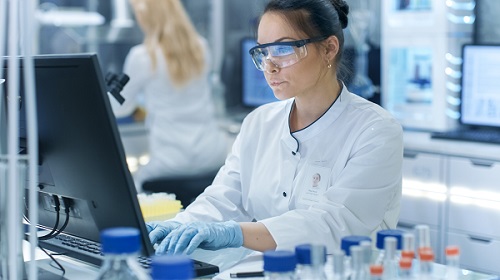 ITS is providing online Regulatory Training Courses via a virtual classroom platform to protect the health and safety of the tutor and learners, throughout the pandemic. The courses are highly interactive and the delivery approach encourages engagement and learner participation.
ITS has recently delivered a number of online training courses and received positive feedback from all of the learners who attended, to increase their knowledge and competencies from the comfort of their own homes. Please see examples of the feedback below:
"In-depth detail of GAMP® 5. Lots of advice to consider when we validate our system."

"Elizabeth delivered very well, happy to answer questions, adapted to our needs."

"Elizabeth was knowledgeable in the field. Thoroughly enjoyed our 2-day course."
ITS' Regulatory Compliance Services Manager, Elizabeth Vaughan, explains,
"We tailored our virtual classroom to provide quick and easy training access for all attendees. We still recommend group bookings as they encourage discussion and enhance the learning experience. We are also happy to provide bespoke courses tailored to each company's needs."
As ITS also provides services to increase the visibility of real-time information to improve the manufacturing quality and performance, the Regulatory Compliance Training Courses always share the latest best practices.
We have more than three decades industry experience in the pharmaceutical sector, which enables us to design and deliver a range of training courses using a highly practical approach. Attendees can apply their knowledge when they return to their workplaces.
Please see below our highlighted courses:
Understanding Validation, GAMP® 5, 21 CFR Part 11 and Data Integrity Training Programme (14th – 16th July 2020)
This programme provides a great opportunity for learners to build a basic knowledge of validation, the GAMP® 5 guidance, the American regulatory requirements for 21 CFR Part 11 Electronic Records; Electronic Signatures and data integrity.
Introducing GMP, Root Cause Analysis and Understanding Validation Training Programme (4th August 2020 - 6th August 2020)
The complete programme allows learners to build a basic knowledge of GMP, gain an insight into Root Cause Analysis, and to understand the requirements of Validation in the healthcare industry.
GAMP® 5 (3 Day) Training (11th – 13th August 2020)
The GAMP® 5 (3 Day) Training goes beyond the Fundamentals of GAMP® 5 Guidance Course by investigating in depth the main topics in the latest version of GAMP® 5: A Risk-Based Approach to Compliant GxP Computerised Systems, and reviewing sample appendices from the following sections: Development, Management, Operation and Special Interest Topics.
Please check the full list of our courses.
If you are looking for Regulatory Compliance Training or need any advice please call us on 01642 222232 or send an email to enquiries@its-ltd.co.uk.
ISPE owns the GAMP® trademark.