CombiGene signs agreement with Cobra Biologics for production of candidate drug CG01
Published on 18/10/2019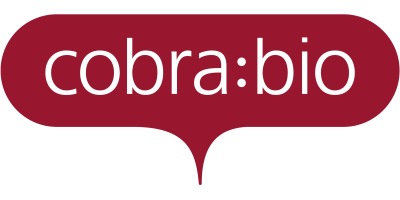 CombiGene AB (publ), a leading Nordic gene therapy company, today signed an agreement with the Anglo-Swedish Contract Development and Manufacturing Organisation (CDMO) Cobra Biologics for production of candidate drug CG01. The production of CG01 will be of a quality required for early clinical trials. The agreement with Cobra consists of a Master Service Agreement which specifies the terms under which the two companies will collaborate. Initially, three separate contracts will be undertaken, specifically quality, production of plasmids and production of CG01.
The Master Service Agreement that CombiGene has signed with Cobra includes manufacturing of CG01 for clinical studies as well as commercial production of a future, authority approved CG01 drug. This means that the agreement is very long-term in character and that CombiGene over time will make continuous investment within the scope of the agreement with Cobra. CombiGene will pay Cobra approximately SEK 1.5 million in conjunction with the signing of the agreement, a payment that is partly financed through the funds that CombiGene receives from Horizon 2020, EU's Research and Innovation programme.
CombiGene have conducted a thorough assessment of a large number of potential CDMOs. Selection criteria have included, among others, Adeno Associated Virus (AAV) experience, technical expertise, capacity, price and ability to collaborate.
"I am very pleased that we have selected Cobra, as our manufacturing partner" says Karin Agerman, Chief Research and Development Officer at CombiGene. "The choice of a CDMO marks a significant milestone in the CG01 project and an important step towards clinical studies. Cobra meets all of our selection criteria and has shown itself to be a company that responds quickly and is easy to collaborate with. Cobra's roots can be traced back as far as 1963 and the company is very highly reputed, with operations in both the UK and Sweden. Our collaboration will now begin in earnest and we see potential for it to continue for many years to come."
Peter Coleman, CEO at Cobra Biologics, comments: "For almost 20 years Cobra has been manufacturing DNA and viral vectors for its gene therapy customers and we are pleased to be involved in bringing CG01 closer to market. CombiGene has recognised our expertise and track record, and this project fits perfectly into our newly expanded viral vector manufacturing facility which will soon be capable of commercial scale supply."
Initially, Cobra will work with production of the plasmids required for production of CG01 and, concurrently, with the broad transfer of technology and methodology from the Cell and Gene Therapy Catapult. Thereafter, an Engineering Run will be initiated, whereby the entire production process will be tested. Material from this Engineering Run will be used in the toxicity and biodistribution tests that are planned to start in 2020.