BiVictriX Strengthens Board and Completes Fund-Raising Round
Published on 16/08/2019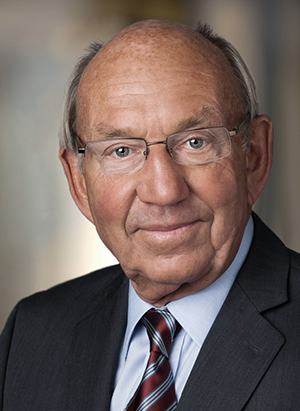 Dr Michael Carter brings more than 40 years of board and senior management experience in the life sciences sector, including an active role in the development of more than 20 medicines. He served as director of the Pharmaceuticals Division of Roche Products Ltd, and then as a member of the ICI Pharmaceuticals board from 1986 to 1998, holding senior management roles in both international clinical development and international marketing. In 1998 he became the first venture partner at SV Healthcare Partners, an appointment that he held until 2016, and is currently a member of the investment and strategic advisory committees of Healthcare Royalty Partners. He has held nonexecutive director positions at a number of biotechnology companies in the USA and EU, raising more than $7 billion from the acquisitions of several of these companies, and is currently a Non-executive Director of Oncternal Inc., a clinical-stage oncology company based in San Diego.
BiVictriX has successfully completed an internal fundraising round, in which all major shareholders participated. These included the existing institutional shareholders, Alderley Park Ventures and Development Bank Wales, as well as existing and new High Net Worth individuals. The funding will allow the Company to complete non-clinical studies in preclinical models of leukaemia on its lead project BVX001 and initiate additional projects ahead of a planned Series A in 2020.
"I am delighted to welcome Michael to the board of BiVictriX. His deep understanding and experience of the life sciences sector, both in the development and commercialization of cancer therapeutics, and in building successful biotechnology companies, will be invaluable as BiVictriX continues to progress its project portfolio. I look forward to his contributions in supporting the company in its next phases of development." says Norman Molyneux, Chairman of the board of directors at BiVictriX.
"I'm very pleased and excited to be joining the BiVictriX board at this critical moment in the company's development. BiVictriX's capability to discover and develop a new generation of targeted cancer immunotherapeutics has the potential to change the way that cancer is treated, and I look forward to working with the company's management team as we advance these drugs towards the clinic", says Dr Michael Carter.
For further information, please contact Tiffany Thorn, CEO, BiVictriX Therapeutics Ltd., phone: +44 7908 719566
About BiVictriX
BiVictriX Therapeutics Ltd. Is a privately-held biopharmaceutical company based in the UK that employs its proprietary Bi-Cygni® technology to discover and develop the next generations of targeted immunotherapeutics for the treatment of cancer. BiVictriX has identified a panel of diseasespecific surface antigen combinations which it utilizes with Bi-Cygni® to develop optimized bispecific therapeutics with potent anti-tumor activity and reduced toxicity to healthy cells. BiVictriX links Bi-Cygni® to expertise in the design, discovery and development of antibody drug conjugates (ADCs), and its current lead project, BVX001, is a bispecific ADC for the treatment of Acute Myeloid Leukemia (AML).