Biorelate appoints Kevin Cox as Chairman to support its rapid expansion plans
Published on 09/05/2019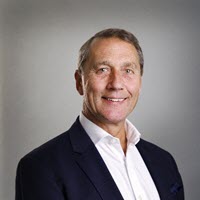 Biorelate, the Manchester-based knowledge curation company, has appointed Dr Kevin Cox as Chairman. This will strengthen the company as it expands its products and services in life science R&D.
Biorelate curates knowledge using its cognitive computing platform, Galactic AI™, to help advance the world's most promising biomedical innovations. The Company ensures researchers are working from the best understanding of all of the existing scientific data locked away in text. Galactic AI™ powers biomedical data science activities in target validation as well as knowledge curation and market intelligence.
Dr Dan Jamieson, CEO and founder of Biorelate, commented: "Developing new therapeutics is continually becoming more challenging and expensive. As such, the demand for proven AI applications to remedy this trend is growing ever stronger. As one of the few start-ups that have surpassed proof of concept in this space it's absolutely pivotal that Biorelate are now reaching those we can help the most. With Kevin's connections, credibility and track record I believe we have gained a key advocate in helping us deliver our mission".
Dr Kevin Cox, Chairman of Biorelate, commented: "I have been very impressed with the technology developed by Dan and his team. Their energy and creativity have already led to significant commercial success, validating the applications of Galactic AI and ensuring the company is poised for significant growth. I look forward to growing this business together."
-Ends-
Biorelate
Email: info@biorelate.com
Daniel Jamieson, CEO & Founder
About Biorelate
Biorelate is a venture-backed AI start-up, based in Manchester, UK, with a mission to curate truths in biomedicine.
By providing scientists with the necessary components to develop the therapeutics of the future they aim to propel life sciences into a new era of AI driven research.
For more information, please visit www.biorelate.com or contact info@biorelate.com.