GSK facility design sees BPE shortlisted for global award
Published on 17/09/2018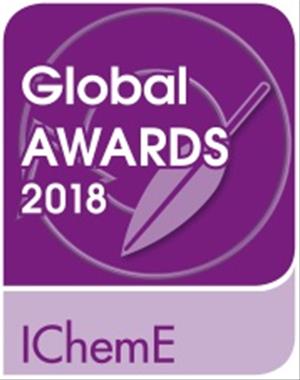 Process engineering firm BPE has been shortlisted for a global award after working with GSK to develop an approach that delivers a significant step change in the safe and efficient design of new facilities.
The company, which specialises in chemical and biochemical engineering design, has been named as a finalist in the Industry Project category at the IChemE global awards. It joins the likes of ExxonMobil, Imperial College London and Rolls Royce in being shortlisted for the prestigious awards.
IChemE is the global professional membership organisation for chemical, biochemical and process engineers and its awards are considered as the biggest in the industry.
Noel Quigley, managing director of BPE, says he is thrilled that BPE has been recognised for the way it pushes the boundaries when it comes to process engineering.
He said: "We are constantly looking at how we can use our deep knowledge of the scientific principles behind engineering to improve efficiency for our clients and this project is just one example. What's promising is our learnings from this project with GSK could be used as a blueprint for the wider manufacturing community, helping to push efficiency to the next level. At a time when UK productivity and supply of drugs is high on the agenda, that's exciting."
BPE's award entry centred around its work with pharmaceutical giant, GSK. The company was tasked with providing the process, instrument and piping engineering design for GSK's new facility. The forward-thinking pharmaceutical company threw down the gauntlet for BPE to challenge the traditional project delivery process and BPE delivered in droves.
It used digitisation to build elemental engineering, including the process, piping, mechanical and controls. The approach, which was collaborative with GSK, included several new and revolutionary concepts, taking the modular build concept to a new level.
The project has the potential to benefit the wider industry and society as a whole. The approach could form a blueprint for pharmaceutical and life sciences companies to bring drugs to market quicker and make their products cheaper through reduced engineering costs.
IChemE Chief Executive Jon Prichard said: "Once again, we've had a wonderful variety of entries to this year's awards, showcasing innovation, technical progression, and a dedication to advancing the profession to make the world a better place.
"Every year entrants demonstrate why chemical engineering matters and how the profession contributes to greater societal benefit. In recognising their accomplishments, IChemE is committed to supporting your professional development, helping them to advance the profession."
Find out more about BPE at
bpe-ds.com