Impressive set of appointments for process engineering leader
Published on 23/10/2018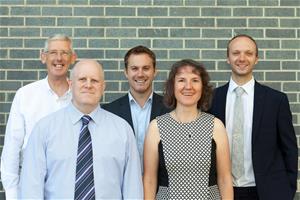 A string of new project wins and continued growth has seen BPE bolster its team with several new members of staff.
The company, which specialises in chemical and biochemical engineering design, has appointed five new starters across a range of roles as it aims to become the market leader in its field.
Phil Bowles joins as a senior biochemical engineer and consultant. He comes with an enviable track record in the industry, holding technical leadership roles with pharmaceutical manufacturing companies and engineering firms. Havin started his career with Shell Research Ltd, he has gone on to oversee projects for a range of projects in the UK and overseas. Most recently he was engineering director in corporate engineering for Amgen Inc.
Andrew Stevenson also joins the BPE team in the role of design lead. Interestingly he is the second BPE employee named Andrew Stevenson and both even have the same middle name.
Liesel Butler joins BPE as a project engineer, while Barney Thornton and Jack Plested take on the roles of graduate process engineers.
Managing director Noel Quigley said: "2018 has been a hugely successful year and, despite some of the understandable trepidation regarding Brexit, we've seen a lot of positivity across the whole industry. For us, there have been several significant project wins over the last 12 months as our clients look to expand and update their facilities. These latest appointments signify our commitment to ensuring we have the very best team as we continue to expand."
BPE has been helping manufacturers make their processes safer and more efficient since 1997. It offers a full range of process engineering services, including process modelling, process safety, project management and process development/scale-up support. It counts some of the UK's biggest blue-chip manufacturers among its clients.
It is currently half way through its ambitious five-year growth strategy, which was kick-started with the opening of a new office in the North of England last year. Several high level appointments and award wins have followed, with the company picking up significant projects and awards nominations in the process.
To find out more about the company, which is currently recruiting for a business development executive, visit
www.bpe-ds.com