Glythera appoints Professor Kerry Chester to SAB
Published on 30/04/2018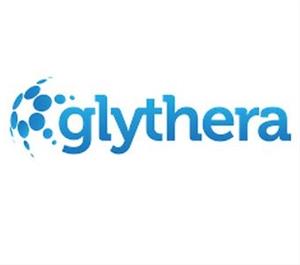 Professor Chester leads the Antibody Engineering Group at University College London (UCL) Cancer Institute and has over 20 years' experience in antibody engineering, antibody phage-display technology and bench-to-bedside antibody development, including manufacture for clinical trials. Her main research interests are design and construction of antibody-based therapeutics and the interaction of these molecules with specific cancer targets for the development of new agents for clinical use. Professor Chester is currently President of the Antibody Society.

Professor Chester's current projects include development of antibodies for use as ADCs, chimeric antigen receptors (CARs), nano-medicines and cancer imaging agents. Her group has established a GMP facility for manufacturing clinical-grade recombinant antibody-based cancer treatments for use in First-in-Man clinical trials. Additionally, her group designed and manufactured the first single-chain Fv (scFv) antibody to enter clinical trials.

Dr Dave Simpson, Chief Executive Officer, Glythera, said: "Professor Kerry Chester's wealth of knowledge and experience makes her an invaluable addition to our Scientific Advisory Board and will help guide our development of next-generation ADCs for safer and more effective cancer therapy. With her support, we will continue to work towards our mission of transforming the outlook for patients with the hardest-to-treat cancers."

For further information please contact:

Glythera Ltd
Dave Simpson, Chief Executive Officer
Tel: +44 (0) 191 6031680
info@glythera.com
www.glythera.com

Zyme Communications (Trade and Regional Media)
Lorna Cuddon Tel: +44 (0) 7811 996 942
lorna.cuddon@zymecommunications.com

FTI Consulting (Financial Media and IR)
Tel: +44 (0) 020 3727 1000
Simon Conway / Mo Noonan / Rob Winder

About Glythera Limited: www.glythera.com

Glythera is a biotechnology company focussed on the development of next generation antibody drug conjugates (ADCs) designed to combat difficult-to-treat tumours, including those that are resistant or refractory to current treatment regimens. Glythera's pipeline of stable, safe and superior ADCs is centred on its highly stable PermaLink® conjugation platform in combination with a portfolio of highly potent cytotoxic payloads designed to enhance antitumor activity and improve the lives of cancer patients.