THE 58TH ANNUAL HOPE WINCH LECTURE
Published on 09/11/2023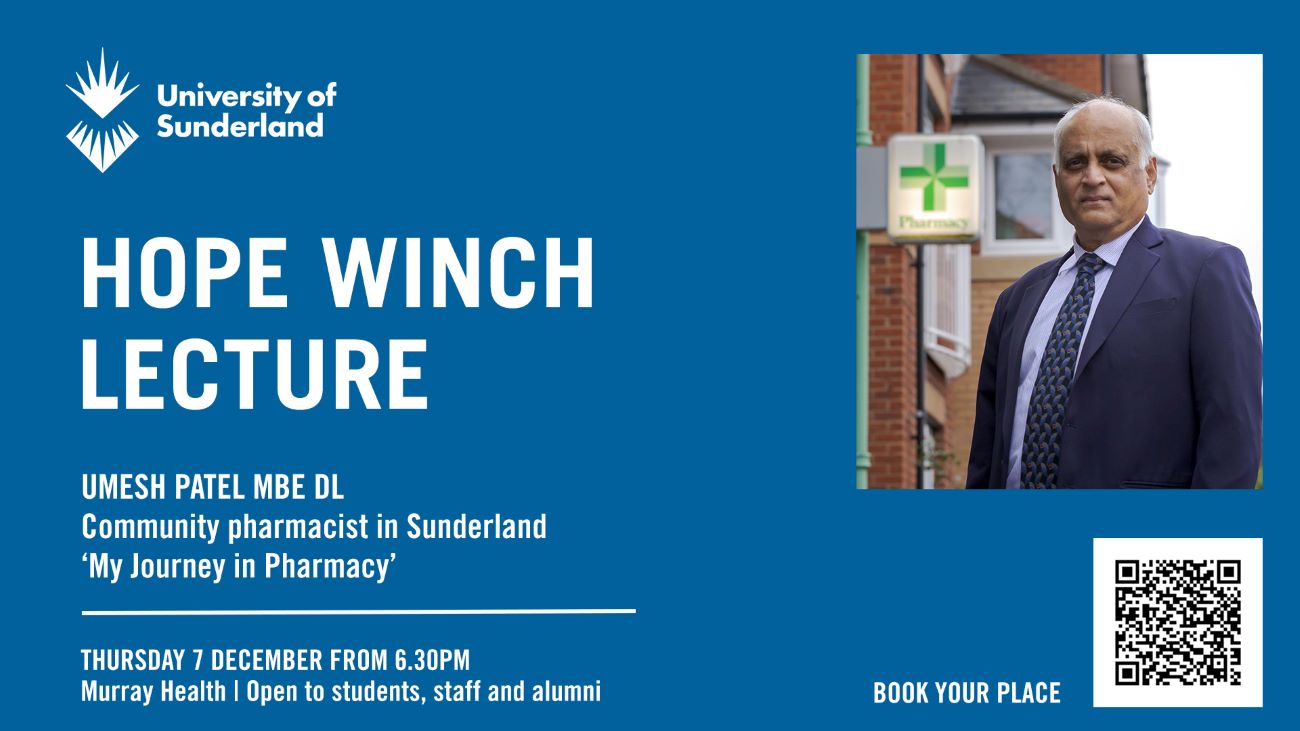 About the speaker - Umesh PAtel MBE DL
Umesh graduated from the University of Sunderland with a degree in Pharmacy in 1978 and since then has worked tirelessly, providing his services to healthcare in Sunderland and is highly respected within the pharmacy sector for his several contributions to community pharmacy.
Date / Venue
Thursday 7 December 2023.
Registration from 6.30pm Murray Health, City Campus, Sunderland, SR1 3SD.
Stay Connected Update your details so we can email you about alumni events, the latest news and more.
Update your details via email: alumni@sunderland.ac.uk or update online at: www.sunderland.ac.uk/alumni
Find out more here:
Annual Hope Winch Memorial Lecture Tickets, Thu 7 Dec 2023 at 18:30 | Eventbrite