BMG LABTECH is proud to support Bionow's 2022 Oncology & Precision Medicine Conference
Published on 10/10/2022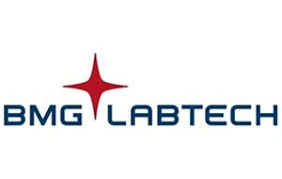 Oncology is a complex, multi-disciplinary science. Equipped with our revolutionary LVF Monochromators™, a spectrometer, filter slots & an ACU for independent 02 & CO2 modulation, BMG Labtech's CLARIOstar Plus provides an unmatched level of flexibility for the most demanding research labs.
Research associate Dr Richard Kelwick from Imperial Colleague London outlines why the CLARIOstar Plus is so well suited for studying & developing biosensors used to detect proteases linked to cancer:
"I've been using BMG Labtech's plate readers for more than five years now and one of the things that I really like is the amount of flexibility (our CLARIOstar Plus) gives us. We can measure many different things including absorbance, fluorescence and bioluminescence, so it's allowed us to develop lots of different assays to understand how our biosensors are being developed. That flexibility has been great for us."
For high throughput screening labs, the PHERAstar FSX is the gold standard microplate reader: offering unrivalled speed & precision. The PHERAstar FSX gives scientists the ability to screen numerous conditions, concentrations and compounds in any plate format; with the ability to miniaturise down to 3456 well.
Zaida Gloria is principal scientist at the California Institute for Biomedical Research (CALIBR), Scripps Research, USA. Her work focusses on cancer research, immuno-oncology and regenerative medicine. In an interview with BMG Labtech, she explains why she chose the PHERAstar FSX and how this plate reader makes her job easier:
"With previous machines we had to manually change the filters for each application, whereas the PHERAstar FSX has optimised optic modules; so we don't have to keep fidgeting with the machine. It's a one stop shop for all the applications we use, so that makes our work more streamlined and a lot easier"
Visit our stand on the 18th & 19th October to learn more how the use of BMG Labtech's microplate readers can help your lab investigate molecular mechanisms and potential therapeutic approaches for this devastating disease.