Celebrating the North of England as a key location for Pharma Manufacturing
Published on 26/05/2022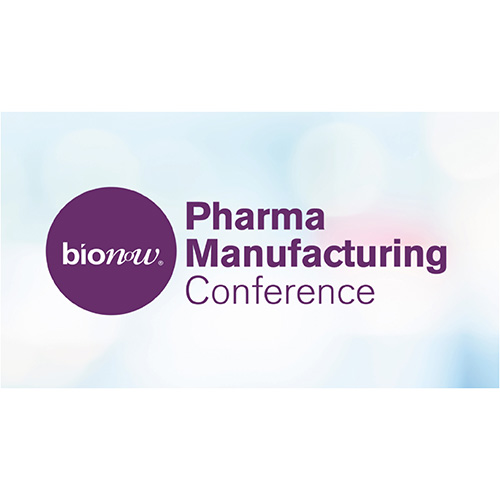 The Bionow Pharma Manufacturing Conference saw more than 120 delegates come together to explore the challenges and opportunities for pharma manufacturing in the North through a series of presentations, panel discussions and networking sessions. The event aimed to start conversations through which manufacturing sites can begin to collaborate and build on respective areas of interest to better influence academia and Government Industrial Strategy to further support manufacturing in the life science sector.
The complexity of today's life sciences industry necessitates collaboration more than ever, with shifting regulatory and economic pressures, technology changes, attracting the next generation of talent, and the need to constantly adapt to new business models. To reflect this, the agenda focused on the key areas of the impact of the COVID-19 pandemic, how the manufacturing industry will evolve in the future, recruiting and retaining talent, and keeping the manufacturing process cost-effective in light of new therapies.
Key takeaways from the panel sessions included the need for agility, both in working patterns and methods; the importance of sustainability; strategies to keep the North attractive to industry talent; and staying competitive in the face of shortages, Brexit and other supply chain challenges.
The keynote speaker was Fredrik Åsell, VP and General Manager of UK Operations at AstraZeneca, who added his insights into pharmaceutical development and manufacture post-pandemic. Echoing the themes of the day, he highlighted the need for sustainability to be at the top of the agenda, as well as the evolution of drug development to include new modalities such as devices, patches and injectables. Commenting on supply chain challenges, Fredrik identified the importance of getting better, faster and staying ahead of market trends. New technologies, automation and a digital mindset would be key to more efficient manufacturing in the future, and the presentation concluded with a reminder that the patient should be at the heart of decision making.
Dr Geoff Davison, CEO of Bionow, commented: "Showcasing the North of England's strengths as a pharma manufacturing base is incredibly important, as the region has so much to offer. There were some great discussions centred around the future of the industry and how it can move forward, both in terms of increased agility and sustainability, and also attracting and retaining the best and brightest to enhance its reputation further. I am excited to see how the North rises to the challenge in the future."
Adeel Aslam, Technical Director at Bouygues Energies & Services, said: "Thank you to the Bionow team for a fantastic experience at the Pharma manufacturing conference. The event provided a great opportunity for networking, and the conference sessions highlighted some significant insights into some of the challenges and opportunities in the pharmaceutical industry both today and in the future. It was a very vibrant event and an ideal opportunity to meet industry professionals and reengage with industry peers."
The Pharma Manufacturing event was sponsored by AstraZeneca, Bouyges Energies & Services and Seqirus.