Unique Logistics Solutions at Pharma Integrates
Published on 01/11/2021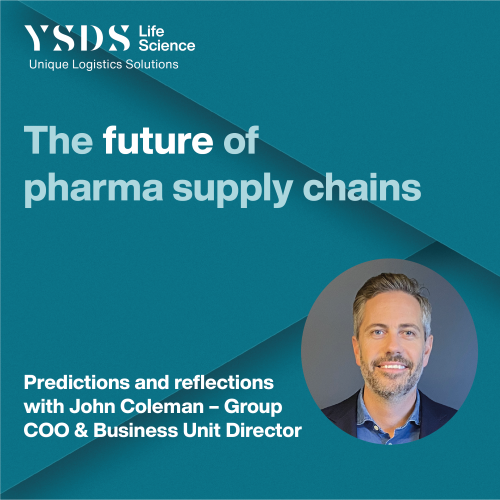 John Coleman, Business Unit Director of YSDS Life Science and COO of YSDS, has worked with cold chain logistics for almost 20 years and has seen it all when it comes to temperature-sensitive shipping, clinical trial logistics, quality assurance and efficient supply chains.
On November 16th, he'll be speaking about the future of pharmaceutical supply chains as a key speaker at Pharma Integrates. Having just participated in ILMAC Basel's Pharma Logistics Days, he comes equipped with the latest scanning of the European Life Science industry.
With John's extensive cold chain experience, he'll be sharing his predictions on what supply chains will look like in 10 years, his reflections on the need for quick supply chains during pandemics, as well as his conviction of the logistics tech needed today and tomorrow to support future demands and circumstances.
Pharma Integrates brings together pharma and healthcare leaders across the world to address their needs, share insights and create debate on crucial topics that influence the future of patient outcomes. The core sectors covered include:
People – how do we ensure our people have the right skills and support to succeed?
Processes – how can we adapt our processes to accelerate the development and delivery of medicines?
Predictions – how can we predict future pharma needs and prevent the next pandemics?
YSDS Life Science looks forward to meeting all attendees and speakers of the day. For any enquiries, please reach out to Liam Gordon, New Business Development: liam.gordon@ysds.com.