2021 STEM Survey
Published on 09/07/2021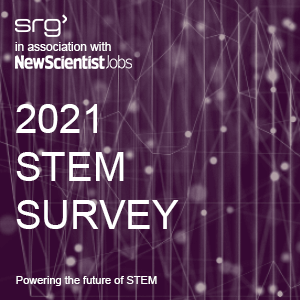 With the pandemic upending supply chains and disrupting working patterns, the impact on workforces has been seismic. For businesses across the STEM ecosystem, resilience and agility have become strategic priorities.
In the 2021 edition of our annual STEM Survey report, we cover the latest data on:
STEM salaries
Employee satisfaction
The impact of COVID-19
Discrimination and harassment
The skills gap
By analysing how the industry has navigated the pandemic and evolved since 2019, the report also outlines the trends that are vital for futureproofing your talent pipeline, driving cost savings, and attracting and retaining the best people in the post-COVID climate.
Kelly Morton, Managing Director notes:
"The past 12 months have been, without doubt, some of the most challenging experienced by many industries, for both organisations and the people that make them successful. Not only have we had to negotiate our way through a global pandemic, but in the UK, we are also dealing with legislative changes around Brexit and IR35, as well as the US political landscape, which has changed dramatically. This report, I am pleased to say, shows just how resilient the

STEM sectors are, with the majority of businesses adopting new ways of working while ensuring the well-being of their people. The equality, diversity, and inclusion agenda, skills gap and drivers of employer brand proposition all require careful attention to ensure we continue to move forward. This report looks at these issues and will hopefully help organisations gain a better understanding of how they can adapt to the changing landscapes and trends to help them increase their talent pipeline and networks. I hope you find it a useful people strategy tool."
To find out more about our expert recruitment services visit our website or get in touch today at info@srgtalent.com