Life Science Industry Practice
Published on 21/12/2020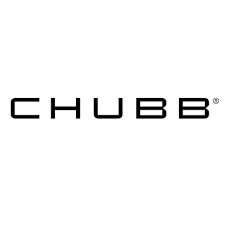 At Chubb, we understand Life Science. We dig deeper to identify current and emerging issues faced in this sector, so our clients have the confidence to get on with their business. As specialists in Life Science risks, we have the right tools, knowledge and wealth of experience to allow us to service clients effectively and professionally. Many of the world's leading and upcoming Life Science companies trust their insurance to Chubb. Globally, we have been specialists in this niche insurance sector for nearly 40 years.
Being at the top of our game doesn't mean we are complacent. We are highly competitive and seek to drive new products to respond to emerging market development. Thanks to our team of Life Science specialist underwriters, we can provide access to the best global insurance programmes built for Life Science risks.
Product Solutions provided by Chubb Experts
The Life Science package protects UK and global insureds against:
Property
Buildings and Contents Property Coverage
Business Interruption
R&D Operations
Contamination
Spoilage
Scientific Animals
Global Facilities
Professional Liability
Contractual Liability and Performance Failure
Reputational Injury
Privacy Injury
Intellectual Property Injury
Liability
Employers Liability
Premises Liability
Products and Services Liability
Human Clinical Trials
Multinational Placement
Cyber Enterprise Risk Management
Cyber Incident Response
Cyber Business Interruption
Data and System Recovery Costs
Cyber Extortion
Cyber Crime Financial Loss
Telecommunications Fraud
Who we insure
We can write policies for a broad range of Life Science companies, including:
Medical Device Companies
Pharmaceutical / Biotechnology Companies
Dietary Supplement Companies
Healthcare Product Service Organisations
Analytical/Research Laboratories
Healthcare Information Technology Companies
Product highlights:
No business description
Claims made basis (not claims made and reported)
Research and Development operations cover
Automated clinical trial certification
Indemnity to a wide range of parties
Tailored solutions such as Accident & Health and legal expenses
Contractual & negligence liability-based coverages
No basis clause, warranties or conditions precedent
Clear division between bodily injury and financial injury
Privacy, reputational and cyber security breach coverages
Bodily injury from a Cyber Attack / Security Breach
Automatic cover for extended use (compassionate use) of clinical trial products
Professional Liability includes delay in delivery & counterfeit goods
Why choose Chubb?

Award-winning claims service
Our specialist Life Science claims teams across the globe aim to provide the highest level of expertise as well as consistency of approach throughout the life of a claim. We handle all claims in-house and clients have a single loss adjuster to liaise with throughout the process. Our claims philosophy is built upon providing vital, efficient and professional support for our insured customers at their time of need.
Multinational expertise
Many companies seeking growth are exposed to a multitude of new and complex risks. We understand how challenging this can be and to support these businesses we offer bespoke multinational programmes tailored to meet the need of clients around the globe and in challenging markets.
We offer policies on a mono-line or full-package basis, so you get the cover that's right for you.
Specialist risk engineers
With a global network of 550 risk engineers, Chubb has been providing risk management, loss mitigation and prevention serviced to our clients around the word for many years. We have market leading risk engineers with expertise in contractual liability, cyber and business continuity as well as in Life Science property and casualty.
For further information visit:
https://www.chubb.com/uk-en/business/life-science-industry-practices.html