ITS Offers Siemens S7 PLC Training Courses
Published on 02/12/2020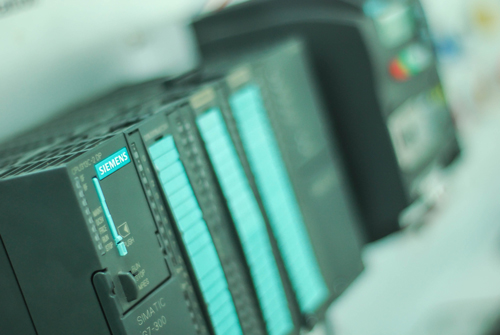 ITS offers a range of Siemens S7 training courses to provide engineers and technicians with the knowledge and skills to enable them to diagnose, fault-find and maintain Siemens S7 Programmable Logic Controllers in manufacturing and processing environments. With three decades of experience in the integration and programming of Siemens PLCs, ITS' trainers share their engineering skills, expertise and experiences through a range of technical training courses, enabling you to participate and learn using real-life examples and exercises.
ITS has designed a range of Siemens S7 training courses covering the following key modules: Program Creation & Hardware Configuration, Creating Programs, Blocks OBs, FCs etc., Profibus Communications, Ladder, Statement List & Function Blocks, Block Structure, Uploading Programs, Symbols & Annotation, Module Information, CPU Properties, Monitoring Variables, Timers, Counters, Data Blocks, Mathematical Functions, User Defined Data Types, Program Storage, Archiving & Retrieval, Profibus Settings & Network View, Cross References, Program Faults OBs, Using an Interrupt, Data Files, Indirect Addressing and Messages.
During the course delivery, your safety will be paramount and ITS will adhere to the latest COVID-19 government guidelines. Training rooms will be arranged to maintain social distancing. The open course group sizes will be a maximum of four delegates. Visors will be worn by ITS' trainers, face coverings will be available to all delegates, and hand sanitisers will be provided in the training room and throughout the venue. All equipment will be cleaned thoroughly before the sessions and individual lunches will be provided.
Please click on the link below for further details regarding ITS' Siemens S7 Training Courses: http://www.its-ltd.co.uk/training/siemens-training-33.aspx
If you have any questions about our Siemens Training Courses, please email: sales@its-ltd.co.uk or contact our sales team on: +44 (0)1642 222232