Cheshire and Warrington Restructure Grant Announced
Published on 26/10/2020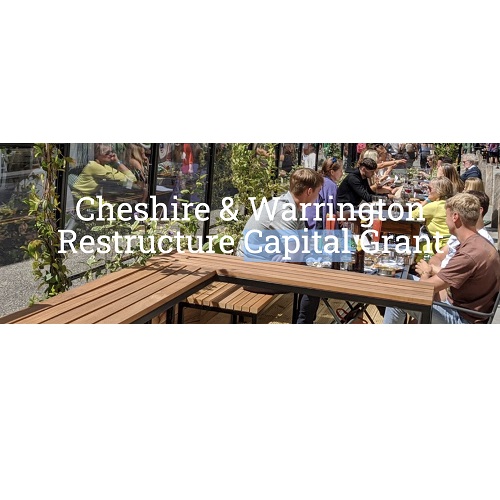 Cheshire and Warrington LEP have announced their £1M Cheshire and Warrington Restructure Grant, will open for applications on Wednesday 28th October at midday.

The grant will offer businesses funding up to 80% to a maximum of £5,000 on capital items.
The opening date for the first round has been confirmed as midday on Wednesday 28th October. Applications are to be made through this webpage.

Further rounds for applications have also been announced and can be viewed here.

Blue Orchid will be delivering the grant and will be hosting online Q&A sessions, live on:
Friday 23rd October at 2.30pm
Monday 26th October at 2pm
Tuesday 27th October at 2pm

If you require funding for other items or day-to-day running costs, please look at other
support options available.

If you require further help or support with
Covid-19, please contact the Growth Hub or Marketing Cheshire teams.
The grant will help SMEs find innovative ways of working within the new three-tier Local Covid Alert Levels and will pay towards capital items businesses may need to recover or restructure, to trade through the Covid-19 outbreak.

Examples of capital items that can be provided include:

IT equipment
Tablets used to support 'test & trace' obligations and contactless payment systems.
Fixed PPE equipment
Plastic screens and sanitiser dispensers.

Building alterations
Creation of one-way systems, building of outdoor seating, serving hatches etc.

Investments to offset lost sales
Establishing online delivery and digital ordering systems.