We are hiring: Working at ITS is more than just a job
Published on 19/10/2020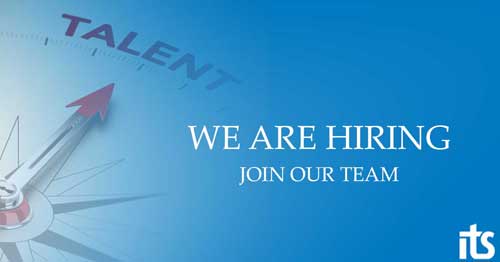 Industrial Technology Systems Ltd (ITS) is a specialist systems integrator that provides high quality, project-based system solutions to customers in several industry sectors.
We aim to be the best in our field through a combination of great values and behaviours, and high technical skill levels, delivering a positive proactive journey and experience for our customers and staff.
Our people are key to our success and as such, we all try hard to demonstrate our company values every day. That means we need great people who want to be part of a growing business, to widen our customer base and enhance our customers' experience and expectations of us, by solving their problems on a daily basis.
As ITS expands its business, we are currently recruiting for the following positions:
• Computer Systems Validation Engineers - Middlesbrough and Warrington
• Sales Account Manager (Power and Energy Sectors) – Middlesbrough or Warrington
• Sales Account Manager (Pharmaceutical Sector) - Warrington
• Control Systems Project Engineers - Middlesbrough and Warrington
• Vision Systems - Project Engineer - Middlesbrough
• Regulatory Compliance Trainer
What we offer you?
We can guarantee you a competitive salary.
Your benefits will include health insurance, a company laptop a workplace pension and some flexible working hours with an early Friday finish.
We would like to help your professional development and we will support you and mentor you through training and keeping up to date with the latest industry changes, to ensure that you help us provide an excellent service to our customers and maintain a happy working environment.
Please see the open positions under Careers and send a copy of your CV to vacancies@its-ltd.co.uk.