Get Connected - Discover How Bionow Digital Events Can Transform The Way You Network
Published on 02/10/2020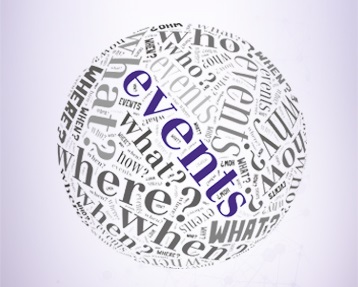 Have you attended a digital event? Are you unsure if they offer the same experience as a face to face conference? How do you get involved and what can you expect? Bionow are here to guide you through the advantages of digital events and why you and your business should not miss out on attending the newly launched
Bionow Autumn Digital Event Series
.
Conferences are a fantastic way to grow and build your network, share knowledge and spark new ideas and collaborations. Whilst face to face conferences and events have always been perceived as being the most effective way to connect and keep up to date with the latest industry develpments, we are finding increasingly that digital events can deliver all of this plus much more without the need to travel.

What should I expect from a Bionow Digital event?
Bionow digital events will continue to offer the same high-quality agendas and speakers that our delegates have come to expect. However new technologies and formats mean that digital events offer much more than information provision from a two-dimensional screen. Bionow digital events enable networking, partnering meetings and opportunistic networking in a format which is more convenient and accessible to delegates.
Delegates will receive the ultimate digital experience with the newly launched Bionow digital events platform which offers delegates highly engaging interactions, flexibility and access to a broader audience all from the comfort of your office or home.
As part of the digital event series, preparations are now underway to deliver the
BioFocus
,
BioCap
,
Oncology
and Precision Medicine conferences online and we are also excited to announce that the 2020 Bionow Awards Competition will be launched shortly with a digital awards ceremony to take place in early 2021.
What is the Bionow Digital Event Platform and why should you attend the events?
One click away – Bionow digital events allow you to attend from your laptop or other digital device from anywhere in the world. This paves the way for a larger more diverse audience and gives delegates new ways to engage and interact. No travel or hotels are needed.
Flexibility – We have designed agenda sessions with delegates in mind - all sessions have significant time between them for online meetings or to fulfil your other work obligations. You can determine which live sessions you would like to attend around your other diary commitments, and as all sessions are recorded, you can log back later to view any missed speakers.
Partnering meetings – A recent upgrade to the Bionow event area now allows delegates to request and pre-book online partnering meetings with fellow delegates. These video meetings can accommodate multiple delegates and also allow screen sharing.
Connect - Attendees can connect directly with one another before, during and after the conference has closed with the enhanced Bionow delegate area. Community features make it possible for delegates post on the social wall and to send messages directly to speakers and other delegates.
Networking – Virtual networking breaks allow attendees to take a breather between sessions to chat and provide a place for opportunistic interactions to take place. It is much easier to connect with a wider group of people online, many of whom will have similar interests and issues.
Company Showcases – We have created digital exhibition packages to provide additional benefit and value to delegates, who can create a captivating video presentation and increase engagement with fellow delegates. Pre-recorded company showcases provide participants with the opportunity to introduce their company, promote and generate interest in specific products or services, attract potential partners and collaborations and most of all grow your network!
Digital events are here to stay and will form an important part of the overall conference experience well into the future. Bionow will develop an offering that combines both in-person and digital experiences and continue to review and enhance the opportunities available to our delegates.

Hear from our delegates
Bionow Pharma Manufacturing Conference - The virtual platform gave easy access to the sessions and the partnering. I made some good contacts that may prove valuable going forward." In addition to this the event was well run and supported by the Bionow team throughout the two days.
Marc Taylor, Biopharma Dynamics
"Two days well spent at the Bionow Pharma Manufacturing virtual conference. Excellent speakers, interesting new contacts, and superbly run by the Bionow team".
Barrie Cassey, GSK
'A fantastic conference! The commitment of the organisers to plan and facilitate such an engaging online event was impressive. Each session was informative and provoked thoughtful Q&A. The organisation of the 'virtual coffee and networking' sessions was very effective, the breakout rooms provided excellent opportunities for meeting other delegates in a relaxed and friendly setting. I also found the facility to organise meetings via the delegate dashboard area very useful to continue conversations. The ability to connect with delegates, view recordings of sessions, and access other resources after the event is of enormous value, thank you for hosting such a wonderful conference, I'm looking forward to the next one!'.
Katie Evans, Liverpool John Moores University