NGPod Global Funds Scale-up with significant Innovate UK Support
Published on 30/09/2020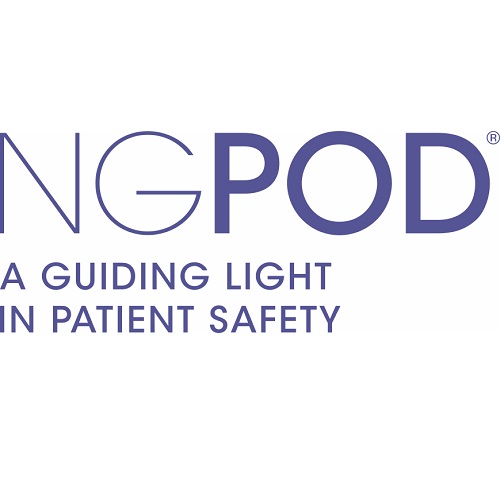 NGPod Global has been successful in the Innovate UK Loan Competition to develop and implement a fully-automated production system, following a successful clinical trial in three major NHS hospitals in the North West of England.
The total investment of almost £1m has been secured as part of Innovate UK's Innovation Loan Competition, a substantial amount of capital that will prove vital in delivering the NGPOD®, a CE marked, innovative medical device used to confirm the correct placement of nasogastric (NG) feeding tubes, to UK and international markets.
Innovate UK, part of UK Research and Innovation (UKRI), is the UK's Innovation Agency driving productivity and economic growth by supporting businesses to develop and realise the potential of new ideas. The investment follows on the success of the match funded grant awarded to NGPod Global as part of the SME Support to evaluate innovative medical technologies: round 2 in 2018 for the NGPOD multi-hospital clinical trial.
Innovate UK fund businesses and research collaborations to accelerate innovation and drive business investment into R&D. Support is available to businesses across all economic sectors, value chains and UK regions.
NGPod Global will use the Innovate UK Loan to scale up production of it's evidence-based medical device that will dramatically improve patient safety, while bringing significant cost savings to the NHS.
The development of a fully-automated Sensor manufacturing system will not only increase the production capacity, but bring down the unit cost of our fibre-optic sensor, which can then be passed onto the customer and offer further cost savings.
"We are delighted to have succeeded in securing the funds we need to significantly increase our manufacturing capability which will allow us to accelerate our roll-out growth plans. This will not only deliver a major boost to the business and create new employment opportunities for many people, it will also, and most importantly, enable major advancement in our vision of improving patient safety - bringing us one step closer to eradicating medical accidents"
John Carrington, Chief Executive Officer at NGPod Global
There are currently a wide range of competitions open for applications, such as the Innovation Continuity Loans which is offering up to £210 million in loans to micro, small and medium-sized enterprises (SME's) and third sector organisations to address a shortage or unavailability of funds resulting directly from the COVID-19 pandemic.
Innovate UK is part of UK Research and Innovation. For more information visit www.innovateuk.ukri.org