CPI appoints Steve Bagshaw as Non-Executive Director
Published on 14/09/2020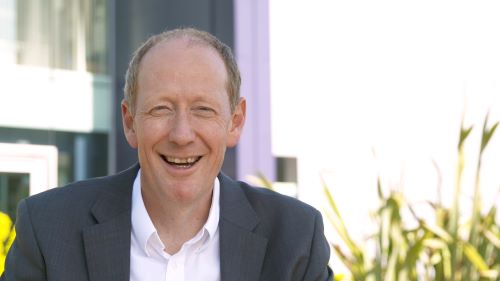 CPI, an independent technology innovation centre and founding member of the UK Government's High Value Manufacturing Catapult, has announced the appointment of Steve Bagshaw as a Non-Executive Director. Steve brings a wealth of experience from leadership roles in pharmaceutical manufacturing and industrial biotechnology. His drive to advance the UK innovation ecosystem will support CPI's work to enable innovations that create a healthier society, cleaner environment and a vibrant UK economy.
Steve initially trained as a chemical engineer in Manchester and has had an illustrious career, taking on various leadership roles in the public and private sector including CEO of FUJIFILM Diosynth Biotechnologies, President of Avecia Biologics Ltd and Business Director at MSD Biologics. In 2011, Steve joined FUJIFILM Diosynth Biotechnologies as Managing Director and became CEO of the company in 2014, leading the organisation through two acquisitions and significant growth in turnover. In addition, Steve has chaired the UK's Industrial Biotechnology Leadership Forum since 2013 and took on a role as Co-Chair of the UK Bioeconomy Strategy Board in 2016. In this role, he co-led the publication of the UK Government's Bioeconomy Strategy, which outlined how the country can harness the full potential of biotechnology to achieve a more sustainable future. His valuable contributions to the public and private sectors were recognised by his peers in 2017 when he was awarded the North East England Business Executive of the Year award.
In his role as Non-Executive Director, Steve will work closely with CPI's leadership team on the company's long-term strategy to create strong models of collaboration that drive innovation. Steve will support CPI by leveraging his experience and ability to build networks with stakeholders in the public and private sectors, which will strengthen CPI's ability to accelerate the commercialisation of innovative products and processes.
Steve Bagshaw, Non-Executive Director at CPI, said: "I'm delighted to take on this new role at CPI. As CPI has grown over the last decade, it has demonstrated time and time again how collaboration between government, academia and industry can drive innovation. I look forward to supporting this endeavour, further strengthening the UK innovation landscape."
Jennie Younger, Non-Executive Chairman at CPI, said: "Steve's experience as a strategic leader in pharmaceutical manufacturing and industrial biotechnology makes him a fantastic addition to our Board. His insights into national industrial strategy and public-private collaboration will enhance CPI's ability to communicate with key stakeholders in industry, academia and the Government. "
Frank Millar, CEO at CPI, said: "We're delighted to welcome Steve as Non-Executive Director in this exciting period in the history of CPI. As we press forward with our strategy to accelerate the opportunities for innovation in the pharmaceutical industry, Steve will play an important role in developing our strategy, bringing together stakeholders and fostering partnerships."