Athenex Announces FDA Acceptance for Filing of U.S. NDA for Oral Paclitaxel and Encequidar in Metastatic Breast Cancer with Priority Review
Published on 02/09/2020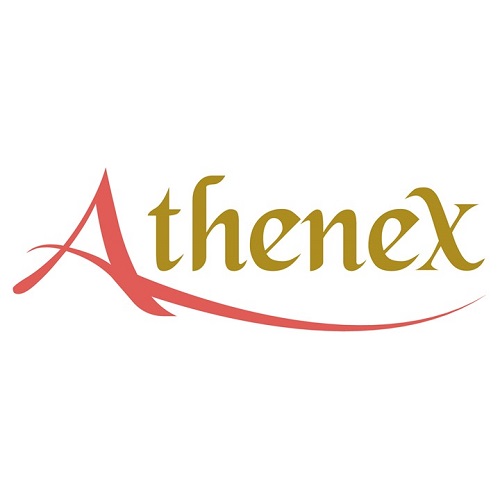 FDA grants Priority Review and sets PDUFA target action date of February 28, 2021
FDA indicated that it is not currently planning to hold an advisory committee meeting
Athenex, Inc. (NASDAQ: ATNX), a global biopharmaceutical company dedicated to the discovery, development and commercialization of novel therapies for the treatment of cancer and related conditions, today announced that the U.S. Food and Drug Administration (FDA) has accepted for filing the Company's New Drug Application (NDA) for oral paclitaxel and encequidar (Oral Paclitaxel) for the treatment of metastatic breast cancer and has granted the application Priority Review. The FDA grants Priority Review to applications for potential drugs that, if approved, would be significant improvements in the safety or effectiveness of the treatment, diagnosis, or prevention of serious conditions when compared to standard applications1. Under the Prescription Drug User Fee Act (PDUFA), the FDA has set a target action date of February 28, 2021. Additionally, the FDA has communicated that it is not currently planning to hold an advisory committee meeting to discuss the application.
"We are working diligently with the FDA on this Priority Review to bring Oral Paclitaxel to patients with metastatic breast cancer as quickly as possible," said Dr. Rudolf Kwan, Chief Medical Officer of Athenex. "Intravenous (IV) Paclitaxel is a foundational chemotherapy in multiple tumor types and we plan to invest in broadening the label and uses for Oral Paclitaxel."
Dr. Johnson Lau, Chairman and Chief Executive Officer of Athenex, also stated, "We are delighted to have achieved this major milestone for Athenex. We continue to finalize our commercial preparations to ensure a successful launch of Oral Paclitaxel, if approved. We see Oral Paclitaxel as a potentially important alternative to IV infusions, especially during the current pandemic, as it may allow cancer patients to take the oral chemotherapy at home. We believe the Oral Paclitaxel program validates our broader Orascovery platform, and we are committed to applying the technology to convert other IV chemotherapies into oral agents."
The Oral Paclitaxel NDA submission is supported by data from a single pivotal Phase III study of Oral Paclitaxel for the treatment of metastatic breast cancer. The study is a randomized, controlled clinical trial designed to compare the safety and efficacy of Oral Paclitaxel monotherapy versus IV paclitaxel monotherapy. As previously reported, the study achieved its primary endpoint showing statistically significant improvement in overall response rate, along with a lower neuropathy, for Oral Paclitaxel compared to IV Paclitaxel.
The Orascovery platform was initially developed by Hanmi Pharmaceuticals and licensed exclusively to Athenex for all major worldwide territories except Korea, which is retained by Hanmi.
References
1 https://www.fda.gov/patients/fast-track-breakthrough-therapy-accelerated-approval-priority-review/priority-review
For the full press release: https://ir.athenex.com/news-releases/news-release-details/athenex-announces-fda-acceptance-filing-us-nda-oral-paclitaxel