Final Results
Published on 28/07/2020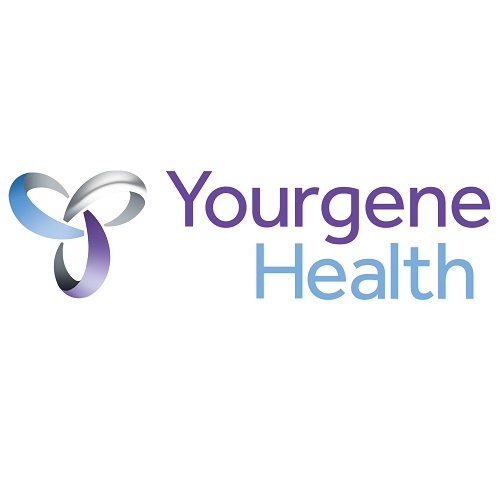 Yourgene Health plc (AIM: YGEN), the international molecular diagnostics group which commercialises genetic products and services, announces its results for the year ended 31 March 2020.
The results reflect strong organic growth as well as a first contribution from Elucigene Diagnostics ("Elucigene"), acquired in April 2019, with the Group's first profits at an adjusted EBITDA* level demonstrating significant progress towards profitability. The Board remains confident that the Company's growth trajectory will continue and remain on track to hit ambitious growth targets for 2021 in line with consensus expectations.
Financial highlights
• Revenues up 87% to £16.6m from £8.9m, of which 36% is organic growth
• Gross profits up 122% to £10.2m from £4.6m
• £4.7m improvement in adjusted EBITDA* to £1.3m from (2019: loss of £3.4m)
• Operating loss reduced to £3.2m from £4.8m, with half of 2020 figure due to non-cash share-based payments charge
• Total comprehensive loss of £2.3m, compared to a prior year equivalent loss of £4.8m, excluding significant net finance gain from Thermo Fisher debt cancellation (£3.4m profit inclusive of the debt cancellation).
• Cash used by operations halved to £2.1m (2019: £4.0m) due to growth working capital
• Cash and cash equivalents at 31 March 2020 of £2.8m (31 March 2019: £1.3m)
- Post period end receipts of £0.8m for warrants / options exercise and £0.5m for R&D tax credit
• Net cash (cash less borrowings) improved to £2.4m (31 March 2019: net cash of £1.0m)
* Adjusted EBITDA is the operating profit/(loss) before interest, tax, depreciation, amortisation, share-based payments and acquisition-related expenses shown separately disclosed on the face of the Income Statement
Operational highlights
• Acquisition of Elucigene and associated £11.8m (gross) equity fundraise in April 2019
- +12% like-for-like growth achieved through the realisation of commercial synergies
- Operational synergies include enhanced capabilities, facilities and manufacturing capacity
• Acquisition of French distributor's NIPT business for up to £3.5m in March 2020
- Relationship management and back office support transition well advanced
- Business is on track to achieve first growth incentive milestone
• Launch of first oncology product, the Elucigene DPYD assay, a new chemotoxicity diagnostic assay, which continues to gain traction in global market
• First US revenues and opening of Yourgene Health Inc in the US
• Development of the Illumina-based IONA® test progressing well and CE mark obtained post period end
• Non-Executive Appointments Dr John Brown, CBE and Jonathan Seaton
• Product launches of Yourgene Flex™ Analysis Software to support product diversification
Lyn Rees, Chief Executive Officer of Yourgene, commented:
"I am delighted to announce our first EBITDA* profit as a demonstration of the transformation that is underway at Yourgene and resultant organic growth, supported by the contribution from Elucigene and the smooth integration process that is almost complete. The AGX-DPNI acquisition of our French NIPT customers in March 2020 is also on track to achieve the ambitious growth incentive targets significantly supported by the commercial roll out of our new IONA Nx product.
"The reorientation of the business to focus on our key four strategic growth drivers is starting to bear fruit, and I remain convinced we have a very significant opportunity ahead of us. We are confident in our outlook for the year ahead, even before potential COVID-related product and service revenues, and we are very excited about the prospects for further growth in the coming years."
A presentation on the financial results and business outlook will be delivered by Lyn Rees, CEO, and Barry Hextall, CFO and will be available to view on the Company's website later today, here: https://www.yourgene-health.com/investors/company-information/investor-videos