Aptamer Group invite development partners to join us in this endeavour
Published on 06/04/2020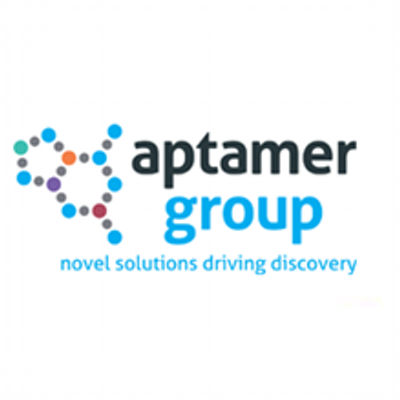 At Aptamer Group, we utilise state-of-the-art in-vitro techniques to rapidly isolate nucleic acid sequences (aptamers), that are engineered to bind with high selectivity to a variety of targets. These include, but are not limited to, proteins, small molecules, whole cells and even whole organisms; therefore, we can employ aptamers in the fight against COVID-19.
Aptamers are commonly referred to as chemical antibodies; however, aptamers are quicker to develop and inexpensive to synthesize meaning we can develop tests, faster and more cost effectively, allowing us to get them into the hands of people who need them sooner!
THE ISSUE
As the COVID-19 pandemic continues, one of the key challenges is the ability to test rapidly for the virus. The DHSC states: "The ramping up of testing will include developing a point-of-care swab test, outside of hospitals, so people with suspected symptoms can quickly find out if they have coronavirus. We have called on industry to rapidly develop this test".
THE SOLUTION
Using our aptamer platform, in conjunction with lateral flow technology, we can develop a reagent rapidly and have a proof of concept, point of care test ready for scale up with the right partner. But we cannot do this alone, we are actively looking for LFD manufacturers and channel partners to help turn our reagents into finalized products.
If you are interested in a collaboration, please contact me by:
email peter.cousins@aptamergroup.co.uk
mobile +44 (0) 7432 548 788
APTAMER GROUP PROCESS
Utilising our automation and parallel processing techniques, we can select high affinity and highly specific aptamers against the proteins of COVID-19.
APTAMER IMPACT
The benefit of the Aptamer approach is the ability to rapidly generate a reliable test – that specifically binds to the COVID-19 virus so the correct protocol (e.g. isolation, treatment) can be followed. The test would also show when people don't have the virus and therefore allow healthcare providers to focus resources on those with greatest need.
DOWNLOAD PDF VERSION