SynbiCIT4-day 'More Business Acumen' course "Building a Synthetic Biology-rich Biotech Business from Scratch"
Published on 24/02/2020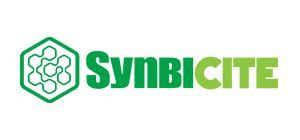 *Free to attend for Bionow members*
The Manchester Institute of Biotechnology will be hosting the SynbiCITE 4-day 'More Business Acumen' course "
Building a Synthetic Biology-rich Biotech Business from Scratch
"
2nd – 5th March.
This is a highly regarded course that develops the entrepreneurship skills of future biotechnology leaders, and is aimed at PhD students and research staff who are interested in spin-out activities, or may want to start their own business someday. Expertise in synthetic biology is not required – we welcome applications from interdisciplinary scientists who are keen to learn more about this rapidly growing field.
Would you like to learn more about establishing a company? Indeed, do you have ideas from your research that you'd like to commercialise? This course will give you an insight into what's needed to launch and grow a successful business.
This time we are hoping to develop business concepts in the materials domain – perhaps the production of sustainable bioplastics, or biotech routes to clean up the oceans? All ideas are welcome!
Any questions or to sign up contact Dr Kirk Malone:
Kirk.Malone@manchester.ac.uk
The programme can be found here:
SynbiCITE_4-DAY_MBA_FULL_PROGRAMME__DAY_PLANNER_2020 v2.pdf