Queen's Anniversary Prize awarded to Manchester Institute of Biotechnology
Published on 26/11/2019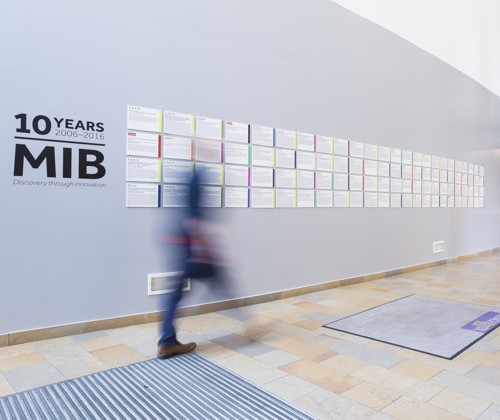 Pioneering expertise in Industrial Biotechnology at the University of Manchester has been recognised as a beacon of excellence and named a winner of the Queen's Anniversary Prize for Higher and Further Education

This prestigious accolade rewards an outstanding contribution made to the UK by an academic institution. The work of the Manchester Institute of Biotechnology (MIB) is being celebrated by the most recent round of awards which mark the period 2018-2020.
With the challenge of climate change propelled to the top of political, social and economic agendas, the University of Manchester is at the heart of helping to design a sustainable future for the UK and communities across the world.
Experts are looking to develop disruptive bio-based technologies that will transition chemicals manufacture from petrochemicals to sustainable biomanufacturing by connecting the University's strengths in discovery science directly with industrial partners.
This partnership approach will help stimulate innovation and drive a new bioeconomy that will position Manchester and the UK as a whole as leaders of green growth by supporting biomanufacture in key areas such as advanced materials, pharmaceuticals, value added chemicals and the next generation of biofuels.
Read more at: https://www.staffnet.manchester.ac.uk/news/display/?id=23015