Bradford University partners with innovative Labskin UK
Published on 15/10/2019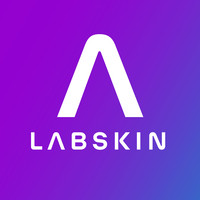 Labskin UK is partnering with the University of Bradford on an ambitious 28-month Knowledge Transfer Partnership, funded by Innovate UK to further develop the Labskin Human Skin Equivalent with pigmentation. This project gives Labskin access to the melanocyte cell expertise in Bradford's Centre for Skin Sciences, with the aim of making the world's first commercially available pigmented full thickness, three cell skin equivalent model.
This will allow cosmetic tone matching applications, but also be a pathfinder project to enable future UV protection and drug effect studies. The team is now looking for a MSc/PhD level research associate to complete the project alongside the Labskin and Bradford University teams.
Alex Chapman (Head of Operations - Labskin) said, "This is a really exciting project for us and one we have wanted to do for some time. We look forward to working with our colleagues from the University of Bradford and getting this advancement out to the scientific community".
Labskin, part of the Integumen PLC group, is in a rapid development phase. Lab space at NAFIC is being doubled, and the company will be recruiting further staff in the coming months. To stay up to date with recent developments and company news please visit
https://www.labskin.co.uk/stories/
This partnership is receiving financial support from the Knowledge Transfer Partnerships (KTP) programme. KTP aims to help businesses to improve their competitiveness and productivity through the better use of knowledge, technology and skills that reside within the UK knowledge base. This Knowledge Transfer Partnership project, funded by UK Research and Innovation through Innovate UK, is part of the government's Industrial Strategy.