Northern Accelerator to establish £100m venture capital fund for university spin-outs
Published on 18/06/2019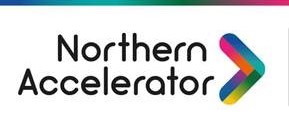 A partnership of North East universities that is already delivering a step-change in the translation of world-class research into sustainable commercial enterprises is embarking on the creation of a £100m venture capital fund for spin-out businesses in the region.
Northern Accelerator is an innovative collaboration between Durham, Newcastle, Northumbria and Sunderland Universities, and since its inception in 2016 has increased the number of spin-out businesses from its partner universities from an average of 1.8 per year, to an expected 10 businesses launching in this academic year alone. The collaboration is cultivating a pipeline of credible investment opportunities and a vibrant community of Northern Accelerator businesses.
They're now seeking an experienced venture capital partner to raise funds and manage investment, including the creation and management of a Northern Universities Investment Fund – an evergreen venture capital fund for spin-out businesses from North East universities.
The partners have a strong pedigree of spin-out businesses including Kromek, Applied Graphene Materials, Arrow Therapeutics and more recent ventures such as Advanced Electric Machines and AMLo Bioscience. With an exciting research pipeline that is generating a series of investible opportunities which will go on to create real-world impact, the raising of such a fund will further strengthen the innovation infrastructure.
Venture capital partners are invited to express an interest via Durham University's procurement portal by 17 June 2019.
Roy Sandbach OBE, Chair of Northern Accelerator's Strategic Advisory Board, is passionate about the potential to reshape the region's innovation ecosystem: "Northern Accelerator is a game-changer for the north east economy, a vital contribution to delivering the regional strategic economic plans and a national exemplar. The programme spans boundaries and drives collaboration. It connects world-class university research with proven business expertise, creating viable enterprises that will contribute to regional prosperity."
Northern Accelerator's unique model, building on an initial ERDF programme, has been put in place with the backing of £4.9million from Research England's Connecting Capabilities Fund and it offers a range of innovation support. This includes the pioneering 'executives into business' programme which matches talented business with opportunities to lead spin-out businesses from an early stage. Execs into business offers remuneration, linked to key milestones, in addition to traditional sweat activity and this unique model has proved highly successful, attracting a strong pool of candidate executives from an (inter)national base, bringing a diversity of approaches and expediting access to investment.
That activity alone has already led to a significant increase in commercialisation of research, and is now bolstered by additional funding and activity including: an '
Ideas and impact hub
' providing training to help recognise and exploit intellectual property to encourage academics to embrace commercialisation opportunities;
pre-incorporation funding
to take high quality research projects closer to commercialisation; '
innovation assessment
' offering a detailed business-readiness diagnostic providing robust external due-diligence; and a
seed capital
investment fund offering spinouts help to validate business models and demonstrate value.
Notes to editor:
Further information about the VC Partner opportunity can be found at
Link to portal
Research England is a council within UK Research and Innovation, which oversees UKRI's England-only functions in relation to university research and knowledge exchange (
https://re.ukri.org/
). The Connecting Capability Fund (CCF) supports university collaboration in research commercialisation.
The Northern Accelerator project team are based at Durham University and can be contacted at northern.accelerator@durham.ac.uk or on 0191 334 4839