Manchester BIOGEL set for further growth
Published on 04/06/2019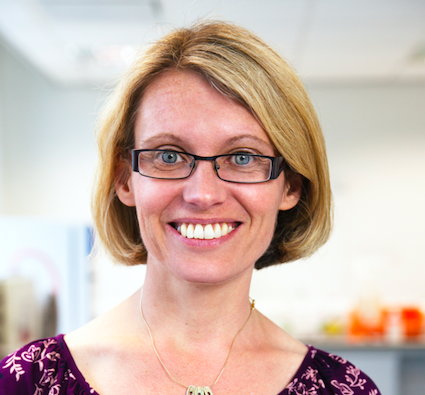 Manchester BIOGEL are pleased to announce that Professor Aline Miller has been appointed as Chief Executive Officer of Manchester BIOGEL, effective from 1stJune 2019.
Manchester BIOGEL is a leader in the design and manufacture of 3D synthetic peptide hydrogels that are redefining cell culture for life science. Their biologically relevant PeptiGels® are specifically designed and tailored to overcome the key limitations with current biomaterials for regenerative medical applications within the growing fields of 3D cell culture, 3D bioprinting, in vitromodels for toxicity testing, regenerative medicine, and incorporation within medical devices.
Aline's appointment is a clear reflection of the exciting innovation, progression and future growth of Manchester BIOGEL.
Director and Member of Manchester BIOGEL Board, Dr Savvas Neophytou said "There is enormous opportunity for Manchester BIOGEL that lies ahead, Aline has been part of the team since the beginning and we are delighted that she has decided to take on the CEO role. The next 2 years are very important for commercial scale up and the team she is putting together will be able to execute the company's strategic plan and scale rapidly".
Aline is a founding Director of Manchester BIOGEL and brings over 20 years of experience and a proven track record of raising funds and translating biomaterials R&D into the clinical setting. Until her appointment as CEO, Aline was Professor of Biomolecular Engineering in the School of Chemical Engineering and Analytical Science at The University of Manchester having joined the University in 2002. Throughout her career her ground-breaking research and leadership has been recognised through Aline winning several international awards including the Philip Leverhulme Prize for Engineering, The Royal Society of Chemistry MacroGroup UK Young Researchers Medal, The Institute of Physics, Polymer Physics Group Young Researchers Lecture Award, the Exxon Mobil Teaching Fellowship and the Sir George Beilby Medal. Aline is also a strong communicator of science and engineering having given over 200 talks around the globe, published over 100 refereed papers and authored 5 patents. She has also contributed to raise >£15M from research councils, EU, charities and industry to support her University research and >£2M commercial investment for Manchester BIOGEL.
In addition, Aline is a strong advocate for women in science, engineering and leadership roles as reflected in her being shortlisted for a WISE Award in 2014 and her leading the teams that won consecutive University level Bronze Athena SWAN Awards and Silver for the School of Chemical Engineering and Analytical Science.
Further information about Aline and Manchester BIOGEL can be found on their website www.manchesterbiogel.comor you can contact the company directly by email info@manchesterbiogel.com.