Life Science Marketing at the Crick
Published on 13/05/2019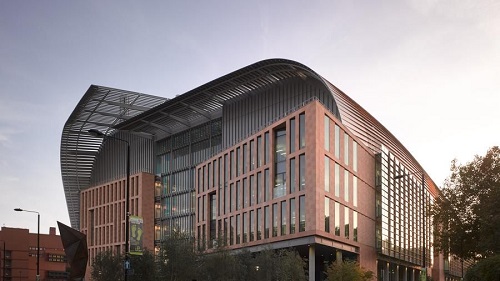 Over 70 scientific marketing managers gathered from all around the UK at the Francis Crick Institute for a morning of insights around digital marketing strategy in life sciences.
The morning covered a range of topics including:
What makes great content
Head of Content, Mychealla Rice discussed what makes great content and demonstrated research showing how application based article content far outperforms product pages in terms of traffic.
Using video to tell stories
Kris Walker, Chief Videographer then stepped up to discuss how video can be used as part of your inbound strategy.
Effective email marketing
Digital Marketing Specialist, Stuart Milne then discussed the resurgence of email marketing and how to successfully execute ultra-targeted campaigns that hit the mark with your audience.
Improving SEO
Web Services Manager, Dave Cockett was as popular as ever as he dispelled some of the myths and misconceptions which have stigmatized SEO over the years.
Proving ROI
The presentations were rounded off by demonstrating the importance of bringing your marketing and sales data together in one system in order to measure success and prove ROI.
Then Hal Collier from International Gas Detectors finished the morning by sharing the challenges faced by B2B marketing managers in an ever-changing digital landscape.