CatSci continues expansion of capabilities after Welsh government support
Published on 26/04/2019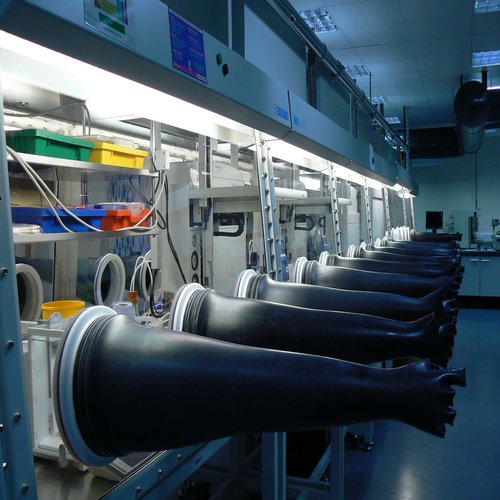 CatSci, a fast growing and adaptable contract research organisation (CRO), has announced a significant £1.3m investment plan to expand its process research and development facilities and equipment.
It follows a £125,800 Economy Futures Fund/Capital Investment and Employment Aid grant from the Welsh Government and a further £350,000 loan through the Development Bank of Wales.
In order to meet the evolving needs of its customers, CatSci is currently investing in three new laboratories: an OEB4 facility, a compact large-scale laboratory and a dedicated analytical laboratory to support drug substance development and testing.
The OEB4 facility, equipped with jacketed vessels from 1- to 5-litre scale and its own analytical LC-MS for reaction monitoring, is already in operation. This enhances CatSci's capability to handle the development and scale-up of manufacturing processes for potent APIs. Typically targeting oncology, such compounds are increasingly being exploited in other therapy areas.
As part of its strategic growth CatSci will expand its core process research and development labs and also recruit up to 16 members of staff over the next two years to work at its extended facilities.
Economy Minister Ken Skates said: "I'm pleased that thanks to our support CatSci Ltd will be creating these skilled jobs, which are paid well above the Welsh average, and allow the company to deliver its ambitious expansion plans.
It is important that we support Welsh businesses in every way we can and give them the tools to boost employment levels in skilled sectors.
CatSci is a major exporter of its services to the United States and, as we prepare to leave the European Union, it is more important than ever that industries look to build relationships with companies in countries around the world."
This expansion of facilities, in parallel with the training and recruitment of talented staff, demonstrates CatSci's commitment to continuously investing in and growing its world-class process research and development capabilities.
Dr Ross Burn, Chief Executive Officer at CatSci, said: "Welsh Government's additional support will catalyse the rate of our expansion to meet the evolving needs of our customers. Recruiting an additional 16 members of staff and investing £1.3 million in facilities within the next 2 years will allow us to significantly increase our exports and puts CatSci in an exciting position to deliver further, long term growth."
Discover more: https://www.catsci.com
Get in touch: https://catsci.com/contact/​
Follow us on Twitter and Linkedin