New biarsenical imaging probes for radiolabelling of biologicals
Published on 05/04/2019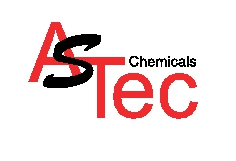 The radiolabeling of biologicals for PET imaging has so far been hampered by a lack of generalised radiolabeling methodology. As-Tec Chemicals and partners have developed a novel approach for this purpose, RadTags, which enables rapid, general, and simple radiolabeling of biologicals based on the biarsenical‐tetracystein system.
One unique characteristic of the methodology is that RadTags may be labelled with any isotope of choice, using established radiolabelling technology, allowing imaging using the same constitutionally distinct molecular probe in a variety of settings, from the test tube to the clinic. The aim of the present study was to show proof-of-principle in a variety of studies, including in vitro radioligand binding studies and in vivo microPET nuclear imaging of melanoma tumors in xenograd mice.
Further information about the study can be found here:
BioPercept Poster 2017.pdf
.