Healthcare Collaboration Opportunities with CPI
Published on 15/02/2019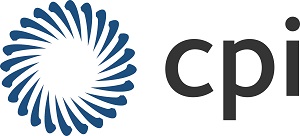 The Biomedical Catalyst is an opportunity for UK businesses to apply for a share of up to £10 million to explore and evaluate the commercial potential of a scientific idea to solve a healthcare challenge, with funding available across two streams depending on the stage of development. The aim of the Biomedical Catalyst is to support the development of innovative healthcare products, technologies and processes.
These grants are designed for biotech companies to support accelerating your route to market, and working with a Catapult Centre such as CPI allows you to minimise the investment required while maximising the outputs. Partnering with CPI for applications would give you access to our capabilities in biologics development, analytics, formulation or material supply, along with our expertise on securing funding of this nature to help you navigate the process.
We would be more than happy to give you any further information on what is involved. Simply drop us an email at info@uk-cpi.com with the subject line Biomedical Catalyst to find out more.
CPI is the process manufacturing partner of the Government's elite network of High Value Manufacturing Catapult centres. Using applied knowledge in science and engineering, alongside state-of-the-art development facilities, CPI enables partners to develop, prove, prototype and scale-up the next generation of products and processes.
The UK's Catapult centres, of which there are seven across the country, are designed to transform the UK's capability for innovation in specific areas and help drive future economic growth.